Injectable Nutrients

Nutrient Injectables
They say February is actually the best time to begin your new year's resolutions. It is after all the hustle and bustle of the holidays, and now you finally have a moment to take a breath and start a game plan. So why not reach your optimal health from your mind to your body with injectable nutrients and supplementation starting now.
Why Injectable Nutrients
You can obtain healthy anatomy spanning all the way from your body to your mind with these injectable nutrient cocktails. With this supplementation, boost your focus, energy and overall health at the National Laser Institute Medical Spa. Our professional dream team of doctors and nurses would be happy to assist you in achieving your desired results with vitamin injection therapy.
Nutrient injectables are fast surpassing that of oral supplementation. Studies prove it's one of the best ways to effectively absorb all of the good-for-you ingredients. We know it's hard to reach the recommended nutritional intake on your own with your busy life schedule. However, thanks to nutrient injectables, science has made it possible for us to conveniently fill nutritional gaps. Feel your best and take preventative measures to ensure a long and happy life.
Injectable Nutrient Menu 
SKINNY
•Increased metabolism- converts food into energy
•Improves cartilage health
•Linked to a decreased risk of Alzheimer's and heart disease
•Increased neuron communication
•Methionine, Inositol, Choline
•B12
FOUNTAIN OF YOUTH
•Anti-aging
•Detoxifying
•Maintains liver health
•Elimination of toxins
•Glutathione
ENERGY
•Increased energy
•Enhanced mood
•B12
VIBRANT
•Thickens nails and hair
•Vibrant and glowing skin
•Folic Acid, Biotin
•B12
*Add Glutathione to any shot
Research shows that these injectables not only help with nutrient deficiencies, they can also aid in mental and physical conditions such as depression, fibromyalgia, anxiety, diabetes, and asthma. Nutrient injectables are also known to fight off viral and bacterial illnesses as well. Furthermore, they are even shown to increase your endurance, stamina, and energy levels. Your mind and your body will thank you for receiving this tested and proven injection therapy.
Start Nutrient Injectables Today
Overcome your dietary deficiencies with the scientifically proven nutrient injectables this year. Boost your energy levels, mood, and metabolism this year and the years to come. We invite you to receive your nutrient therapy at the National Laser Institute and Medical Spa.
Visit here to meet our amazing team of professional doctors, RNs, and technicians who will help you on your journey to optimal health. We will gladly work together with you to achieve your dream results with vitamin injection therapy. Please call 1-800-851-0969 to schedule your complimentary consultation or click here to reserve your spot today.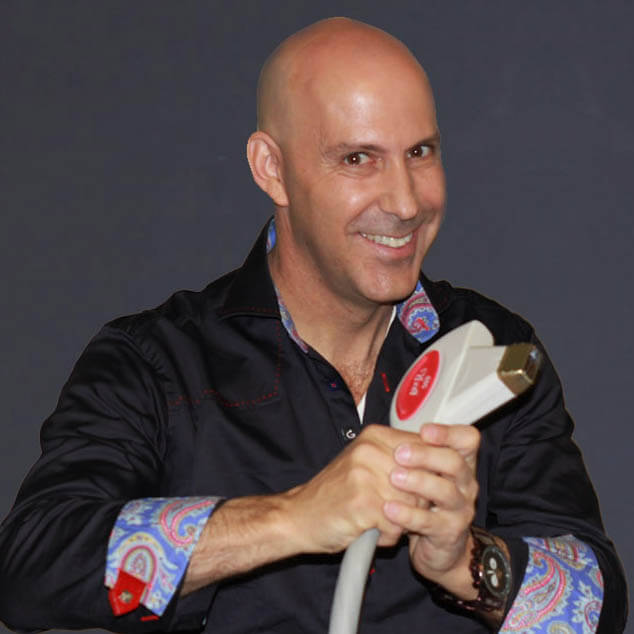 Louis Silberman
Louis J. Silberman is the CEO and Co-Founder of National Laser Institute, the pioneer of the medical aesthetics training industry and one of the largest educators in the country.