IPL Photofacial Benefits | Why your skin needs this treatment
Are you considering getting an IPL Photofacial but you aren't entirely sure about what this treatment does or if it's the right treatment for you? An IPL Photofacial is a pulsed light device that delivers energy to the targeted area and minimizes vascular conditions and pigmented lesions. There are many IPL Photofacial benefits you should be aware of depending on how you are looking to improve your skin. Here are some of the issues this treatment targets:
Issues it targets:
Rosacea
Sun Damage
Broken Capillaries
Age Spots
Freckles
Prior to your procedure avoid:
Waxing
Chemical peels
Aspirin and Ibuprofen
Tanning beds
creams or other products that contain vitamin A, such as RetinA, or glycolic acid
Direct sunlight
Procedure
During the IPL Photofacial procedure a cool gel is placed onto your skin. This is to protect your skin from the IPL device. The treatment consists of the IPL device applying light pulses onto your skin. Overall three to six treatments are needed in order to see full results. Treatments can be spaced four to six weeks apart from each other.

IPL Photofacial Benefits
There are many IPL Photofacial benefits. This is a treatment that reverses the damage on your skin caused by the sun, improves skin tone and texture, and evens out the skin's color. As you age, most people notice changes in the skin that are from prolonged damage from the sun. This is the perfect treatment to correct those issues. Here are some more IPL Photofacial benefits:
It is a quick and easy treatment
The treatment is painless
You can do it anywhere on your skin
Reduces or eliminates sun spots and freckles
Reduces the severity of acne
Tightens your pores
Reduces hyperpigmentation
Treats skin redness
Reduces the appearance of scars
Reduces the appearance of fine lines
Reduces the appearance of wrinkles
Can reverse sun damage
Treats broken capillaries, blood vessels, telangiectasia, rosacea
Tightens skin
Boosts collagen and elastin production
Recovery
After receiving an IPL Photofacial a client experiences little to no downtime. You may experience some redness or swelling directly after the treatment but that should go away shortly. You can get back to your normal day to day life after treatment. The pigmented lesions (brown spots) that were targeted during the treatment will darken and then come off the skin within seven to fourteen days post treatment.
Is an IPL treatment right for you?
IPL isn't right for every skin type. It can actually be damaging for some skin types. In order to find out if it is right for your skin you'll want to speak with one of our specialists.
If you're interested in getting an IPL Photofacial call us today at 1-800-851-0969 or click here to schedule your free consultation. Don't forget to ask about our monthly specials to learn more about the other cosmetic injections we offer!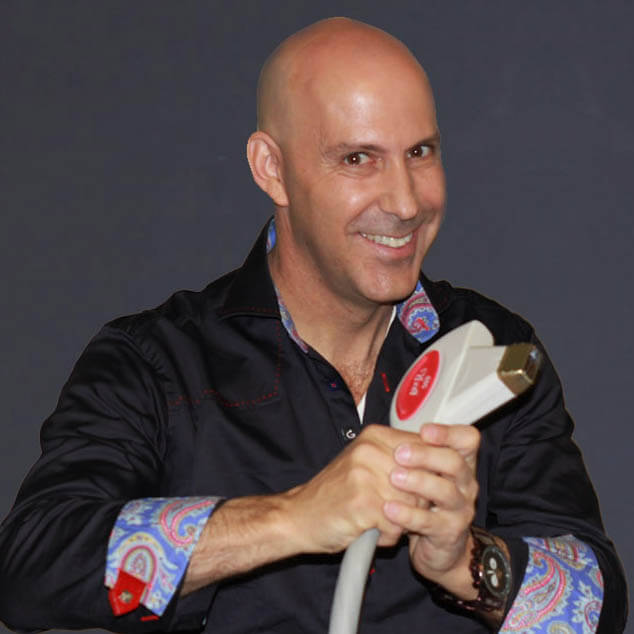 Louis Silberman
Louis J. Silberman is the CEO and Co-Founder of National Laser Institute, the pioneer of the medical aesthetics training industry and one of the largest educators in the country.