Laser Hair Removal Dallas Specials
Sizzlin' Summer Savings with Laser Hair Removal Specials!
Summer in Dallas means finding ways to beat the heat, and we oftentimes find ourselves trading jeans for shorts, sweaters for cute skirts, and of course, shedding those winter coats for bikini season! For a limited time, NLI Med Spa is offering you sizzlin' summer savings with our laser hair removal Dallas special!
How Laser Hair Removal Works
Laser hair removal uses advanced cosmetic laser technology to safely and effectively remove unwanted hair from almost anywhere on the body. Cosmetic laser light and heat and applied within the skin, targeting the pigment of the hair follicle. When the laser is fired, the heat and energy specifically zap the unwanted hair without damaging surrounding skin, preventing that unwanted hair from growing back.
FAQs
How many laser hair removal treatments will I need?
It honestly depends on each person. Your laser technician will give you a treatment plan, but we usually see a norm of 6-10 treatments.
Does it hurt?
Laser hair removal doesn't hurt, but some clients have reported it's not the most comfortable treatment. It's been related to having a small rubber band flicked on your skin, very quick but gone within a second. However, you will not need anesthesia pre-treatment.
Do I need to shave or wax before my treatment?
Don't wax! If you wax, we can't treat you. This is because laser hair removal works by targeting your hair follicles within your skin, so if they are not there, there is nothing to remove! However, it's preferred if you shave the day before or the day of.
When will I see results?
Some clients see thinning of hair and less hair within the first treatment, but each situation is different for everyone!
Laser Hair Removal Dallas Specials at NLI Med Spa!
NLI Med Spa is the leading medical aesthetician school who, for the month of June, is offering 25% laser hair removal. Don't let this laser hair removal Dallas special pass you by! Get the smooth, flawless, and hair-free skin you desire with the leading laser technicians and medical aesthetician experts.
For laser removal Dallas specials, treatments must be performed in the month of June 2013. Specials cannot be combined with any other offers, price reductions or coupons. Only services listed in this offer are available for 25% off. Laser hair removal limited to 1 body part.
NLI Med Spa is committed to providing quality cosmetic laser treatments for clients. Before your treatment, your laser technician will thoroughly discuss your skincare goals and desires in order to give you the best possible treatment.
Don't miss out on more laser hair removal Dallas specials by asking about our VIP amazing offer program! To learn more about laser hair removal in Dallas or National Laser Institute, please call 214.252.7800.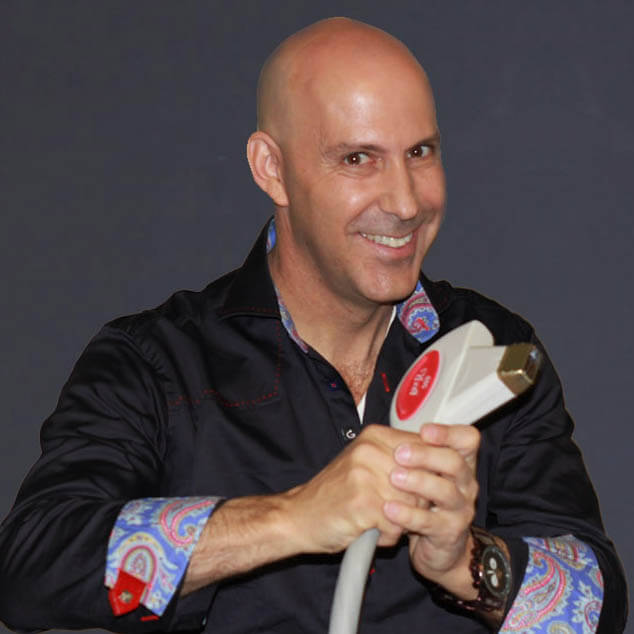 Louis Silberman
Louis J. Silberman is the CEO and Co-Founder of National Laser Institute, the pioneer of the medical aesthetics training industry and one of the largest educators in the country.