BBL Acne Photofacial in Phoenix
Rid Your Acne in Time to Have Flawless Summer Skin!
Between 40-50 million people in the nation suffer from acne, whether it's pimples, blackheads, or cystic bumps. Acne is devastating on the self-esteem and has been correlated to depression. Creams and over-the-counter gels can take months upon months to work but not entirely kill the bacteria that causes acne, and prescription pills can be harsh on the body and expensive.
NLI Med Spa is introducing the revolutionary BBL acne photofacial in their Phoenix location! BBL is a cosmetic laser light based treatment that treats acne differently from creams and gels, making it groundbreakingly successful!
How BBL Acne Photofacials Work
Sciton's BBL acne photofacial works by using a dual-lamp technology. Heat and light that are applied to the skin which helps stimulate collagen, renewing and firming topical skin layers. Then, blue light technology is used to kill acne causing bacteria beneath the skin's surface, treating both active acne and future acne caused by this bacteria within the skin.
What Photofacials Treat
Active acne, such as pimples, zits, and cystic lesions

Stained acne scarring

Acne-causing bacteria

Age/brown spots

Rosacea

Sun damage

Freckles

Pigmented and vascular lesions

Fine lines and wrinkles
Photofacial FAQs
Does the BBL photofacial hurt?
The process is a bit uncomfortable, but not so much that the patient will need numbing cream. BBL photofacials require multiple passes of light to really get in there and help resolve patient's acne, so you may feel quick zaps–but nothing that is excruciating. NLI Med Spa's laser technicians will do whatever the patient needs to provide the utmost comfort within our luxury medical spa setting.
When will I see results?
Many acne clients see phenomenal results in 6 weeks, but your laser technician will give you a specialized treatment for your unique conditions.
Who performs my treatment?
BBL acne photofacials in Phoenix are provided by either an expert laser technician or medical professional trained to perform BBL photofacials.
Is there downtime?
Not at all! You'll need to remove your makeup and afterward your face may feel warm and appear pinkish-red, but there is no recovery period.
BBL Acne Photofacial in Phoenix at NLI Med Spa
NLI Med Spa offers BBL acne photofacials at their Phoenix location! NLI Med Spa is the leading medical spa and school and has earned many outstanding reviews. Treatments are performed in a luxury medical spa with experts in the industry who customize a treatment plan based on your wants, needs, and skin concerns. To learn more about photofacial Phoenix locations, please call 480.290.7333.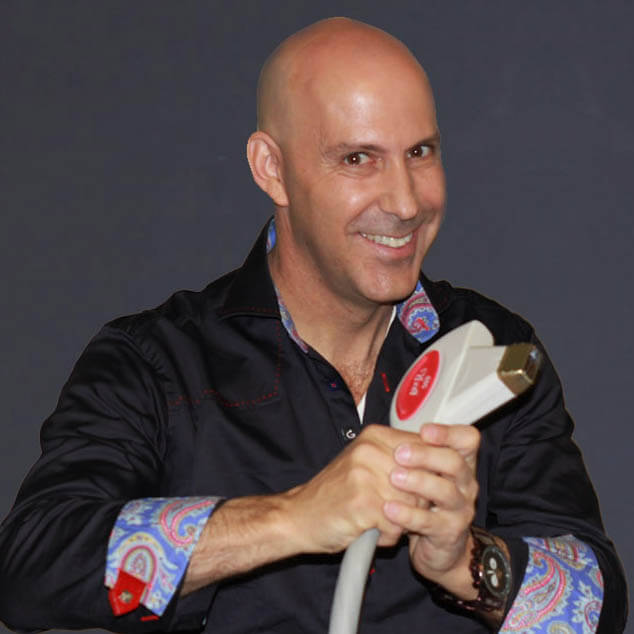 Louis Silberman
Louis J. Silberman is the CEO and Co-Founder of National Laser Institute, the pioneer of the medical aesthetics training industry and one of the largest educators in the country.