Laser Skin Resurfacing – MicroLaserPeel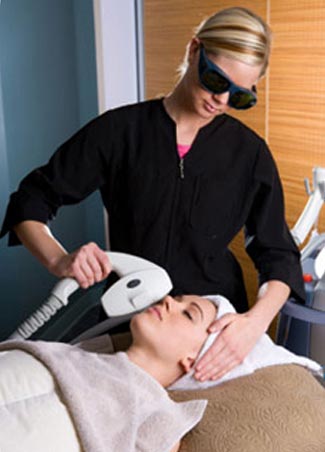 Laser Skin Resurfacing
If aging, acne, or too much time in the sun has left your face with blotches, scars, wrinkles, or lines, laser skin resurfacing may help your skin look younger and healthier. NLI Med Spa offers the Sciton MicroLaserPeel, a safe and effective treatment used to obtain the skin you desire!
This advanced technology works to remove unwanted imperfections deep within the skin! With just one treatment, this laser peel supercharges collagen regeneration and produces new layers of firm and healthy skin.
How it Works
The MicroLaserPeel works by using both cosmetic energy and dermabrasion techniques. A thin layer of the epidermis is removed, which contains your dead skin cells and skin that's been damaged and worn by pollution, makeup, etc. This resurfacing process triggers a natural healing process within the skin to help regenerate and rejuvenate new, fresh, and healthy looking skin.
Benefits of the Peel
Clients notice an improvement in tone and texture.
They also see the fading of:
Age spots
Wrinkles
Irregular pigments
Acne scars
Clients will receive professional treatment from a laser technician within a luxury medical spa setting. NLI Med Spa has received many outstanding reviews as well as an A+ rating from the BBB.
To learn more about laser skin resurfacing or National Laser Institute, please call 800.574.8377.