Laser Tattoo Removal Specials in Dallas
Laser tattoo removal is quickly becoming one of the most popular and effective ways to rid unwanted tattoos from the body without painful surgery or the long wait of creams. This is because laser tattoo removal uses unique and different methods to remove tattoos safely using laser technology. Many people have opted for laser tattoo removal in most recent years. In fact, laser tattoo experienced a 32% growth just last year.
Laser tattoo removal at our NLI Dallas location only takes between 3-10 minutes to perform with a 30-40 minute appointment to thoroughly discuss your skin goals and concerns, the tattoo removal treatment process, provide a treatment plan, and answer any and all questions you have. Tattoo removal treatments in Dallas are performed by expert laser technicians within our luxury medical spa. Still on the fence? We'll show you how quick and easy it is.
How Does Laser Tattoo Removal Work?
Laser tattoo removal in Dallas is a very easy process and works by using Q-switched cosmetic lasers, a type of laser for tattoo removal treatments. The Q-switched laser is able to target the pigment of your tattoo without harming your surrounding skin. Tattoo removal treatments work by targeting the cosmetic laser heat and light toward the tattoo, where the pigment of the tattoo absorbed the light into the ink. This causes the ink to break into microscopic, fractionalized pieces that naturally pass through the body until the tattoo fades and disappears. Tattoo removal technicians at NLI Med Spa in Dallas are trained to give you the best possible treatment, making your experience fast, effective, and comfortable as possible.
Pre-Tattoo Removal Treatment
Your laser technician will consult with you before and after treatment, but there are some things you should be aware of before your laser tattoo removal treatment begins.
Make sure the tattoo area is clean

Stay away from tanning/tanning beds/self-tanners prior to treatment

Shave area the day of or the day before

Do not take any blood-thinning medication a week before treatment

Do not apply Retin-A, Retinols, AHA's on treatment area weeks before treatment
Post-Tattoo Removal Treatment
Avoid tanning/sun/exposure to UV rays

Treatment area may be red or swollen, and ice packs may be applied to soothe area

Do not use exfoliants or harsh scrubs on treatment area

Avoid vigorous activity (exercising) for at least three days

Avoid very hot showers, jacuzzis, saunas, etc.
Dallas Tattoo Removal Specials
NLI Med Spa offers Dallas laser tattoo removal specials, starting at just $50 per treatment. We also offer tattoo removal Dallas specials in the form of our VIP amazing offer membership, so mention it upon booking your appointment. We also have rotating monthly cosmetic laser specials each month, so check back to see if you can gain a tattoo removal Dallas special!
Tattoo Removal in Dallas
Laser tattoo removal at the Dallas NLI Med Spa is the best, experienced place to gain tattoo removal. NLI Med Spa has been in the industry for years and has experts in the medical aesthetics industry who perform laser tattoo removal treatments. We have earned an A+ rating from the BBB as well as many outstanding reviews. To learn more about laser tattoo removal Dallas locations or NLI Med Spa, please call 214.252.7800.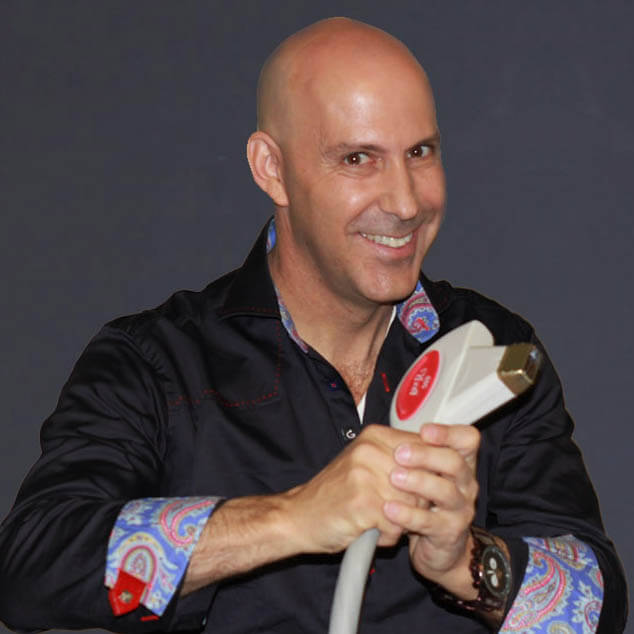 Louis Silberman
Louis J. Silberman is the CEO and Co-Founder of National Laser Institute, the pioneer of the medical aesthetics training industry and one of the largest educators in the country.