Tattoo Removal Dallas, TX
Between 2011 and 2012, laser tattoo removal increased by 32%. This may be because cosmetic laser technology is continuing to improve, mastering faster, more efficient, and safer cosmetic laser equipment.
People receive tattoo removal for many reasons. Some are tired of old tattoos while other's tattoos aren't as significant as they were before. Some remove them for job opportunities and some remove them in order to restart with a fresh canvas instead of covering the tattoo up.
Whatever your reason, tattoo removal in Dallas at National Laser offers you amazing deals with quality treatments.
How Tattoo Removal Works
Laser tattoo removal is typically performed with a Q-switched laser. There are different kinds of Q-switched lasers for varying skin and tattoo types, but these lasers are the ones that often give clients the best results. Laser tattoo removal by Q-switched laser works by emitting cosmetic heat and light at the tattoo's pigment within the skin. Once this combination of light and energy is absorbed by the pigment, it breaks it down into microscopic, fractionalized pieces that are then flushed out through the body's lymphatic system. Over a period of treatments, your tattoo fades without harming your skin.
FAQs
How long does laser tattoo removal take?
This is one of the fastest cosmetic laser treatments and can take between 3-15 minutes, depending on the size of the tattoo.
Will the process hurt?
It depends on your pain tolerance, but it is not a relaxing experience. Numbing cream may be provided, but because the treatment process is so short many volunteer to go without it.
How many tattoo removal treatments will I need?
Your laser technician will provide you with a treatment plan that fits your tattoo type, but typically 8-10 treatments are needed.
Can your tattoo removal lasers removal any color?
Yes, some are a little more difficult to remove than others. Black is by far the easiest while greens and teals are a bit tougher, but not impossible.
How much does laser tattoo removal cost?
At National Laser Institute's tattoo removal Dallas location, we offer treatments starting at $50–a fraction of the retail price! We also provide VIP amazing offer memberships, so be sure to ask in order to get the best possible tattoo removal Dallas deal.
Tattoo Removal Dallas Deals
National Laser Institute is the leader in the medical aesthetic industry and has been around for years. Treatments are provided by expert laser technicians within a luxury medical spa setting for your utmost comfort. Your laser technician will consult with you once over the phone and once in person to thoroughly discuss your skin care goals and concerns so that you should receive the best possible treatment.
To learn more about tattoo removal Dallas deals or National Laser Institute, please call 214.252.7800.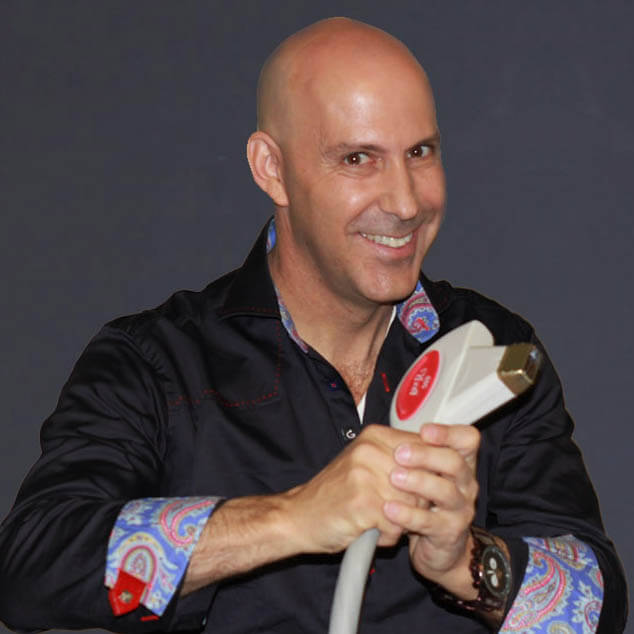 Louis Silberman
Louis J. Silberman is the CEO and Co-Founder of National Laser Institute, the pioneer of the medical aesthetics training industry and one of the largest educators in the country.