Laser Tattoo Removal Treatments FAQs
Laser tattoo removal has been an in-demand treatment for people who want to remove unwanted tattoos. The technology of cosmetic lasers differs from basic creams and gels, and many clients say they've seen faster results with laser treatments.
But before people book their laser tattoo removal appointment, they seem to have some of the same questions and concerns. That's why we're here answering some of your most frequently asked questions when it comes to laser tattoo removal treatments.
How does laser tattoo removal work?
At NLI Med Spa, we used safe and advanced Q-switched cosmetic lasers to remove tattoos. This is because Q-switched lasers only target the tattoo pigment, protecting the surrounding skin. The cosmetic laser is directed at the ink within the skin. The heat and energy from the laser are absorbed by the tattoo's ink, which then breaks down into microscopic, fractionalized pieces that are flushed out through the body's lymphatic system. The end results provide clear, ink-free skin!
What colors does laser tattoo removal treat?
Our cosmetic lasers can treat virtually any color, but be aware that some colors are harder to treat than others. Black is generally pretty easy to remove, but teal and greens are oftentimes harder.
How long until I see results?
Everyone is different, but typically within 4-10 treatments.
Will this damage my skin?
Not at all. Q-switched laser technology is a safe and effective way to remove tattoo ink.
Does laser tattoo removal hurt?
Many of our clients have stated that it is not a comfortable experience, but it is tolerable. Numbing cream may be applied for those who have more sensitive skin types.
What should I do before and after treatment?
Stay out of the sun and make sure the area is clean. Avoid hot showers and saunas after treatment, and make sure you shave the area (if necessary) before your treatment. Your laser technician will tell you what medication and topical creams are appropriate before and after use.
Where are you located?
NLI Med Spa has locations in both Scottsdale and Dallas. To book your laser tattoo removal treatment in one of our locations or for more information about tattoo removal treatments, please call 800.574.8377.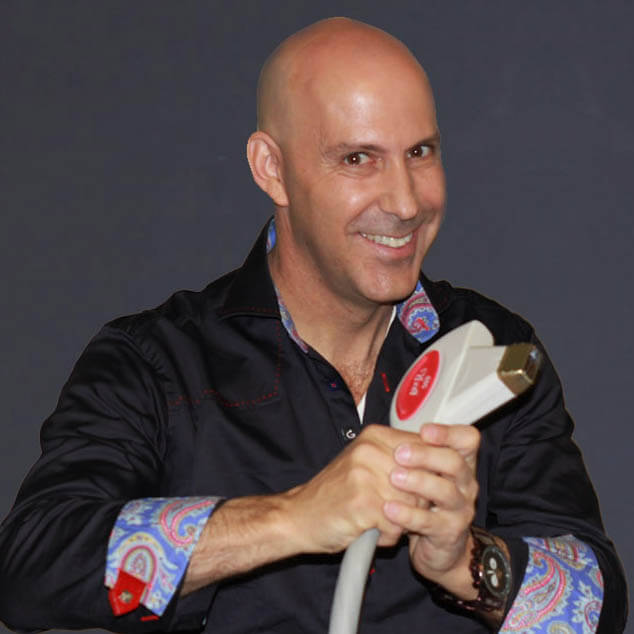 Louis Silberman
Louis J. Silberman is the CEO and Co-Founder of National Laser Institute, the pioneer of the medical aesthetics training industry and one of the largest educators in the country.