Botox Special Offers in Phoenix
As we get older, we find ourselves leaning in closer to the mirror to inspect the fine lines and wrinkles that definitely weren't existing on our skin years prior. But there is a way to rejuvenate our skin. One of the biggest anti-aging remedies in the medical aesthetic marketplace is Botox, a cosmetic injectable that instantly diminishes signs of fine lines and wrinkles and creates a naturally appearing, youthful look.
Botox has been around for over a decade and is FDA approved for the use of medical and cosmetic treatments. It is the #1 nonsurgical cosmetic treatment in the nation and what people rely on the most when they want to achieve a flawless and wrinkle-free appearance.
NLI Med Spa offers Botox specials at our Phoenix location for people who want the quality treatments alongside quality injections from medical aestheticians.
How Botox Works
As a cosmetic treatment, Botox works by using a fine needle to target specific muscles within your skin. The injection is then provided, which temporarily prevents nerve impulses from firing. When this happens, the muscle cannot contract and is then forced to relax, which then smooths out any fine lines and wrinkles within that targeted area. The results are beautiful, flawless skin!
Botox Treatment Areas
The major treatment areas are:
Crow's feet

Between the brow lines

Forehead wrinkles
Botox Specials in Phoenix
Groupon deals are known for over-diluting Botox treatments that they provide to clients, so you're really not getting a great deal at all. With NLI Med Spa Botox specials, you receive quality Botox treatments performed by medical professionals within the medical aesthetics industry. Treatments are performed in a luxury medical spa under expert supervision, and consultations are provided before treatment in order for you to receive the very best results for your skin care concerns. Botox specials in Phoenix at National Laser Institute start at just $7.50 per unit! To learn more about Botox specials or NLI Med Spa, please call 480.290.7333.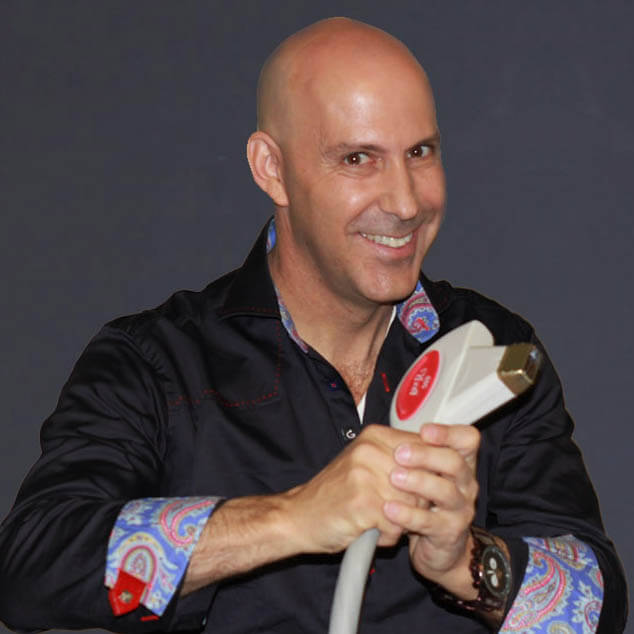 Louis Silberman
Louis J. Silberman is the CEO and Co-Founder of National Laser Institute, the pioneer of the medical aesthetics training industry and one of the largest educators in the country.