Laser Tattoo Removal Treatments in Dallas
Laser tattoo removal is one of the most popular, safe, and effective ways to remove unwanted tattoos. Thanks to advanced and current technology, laser tattoo removal with Q-switched lasers can remove virtually any tattoo color on a variety of different skin tones. Many Hollywood celebrities are joining the laser tattoo removal movement, like Megan Fox and Lea Michele. Now you can receive your laser tattoo removal Dallas treatment at NLI Med Spa!
How Laser Tattoo Removal Works
Laser tattoo removal is a process that works by using Q-switched laser technology. Short bursts of cosmetic light and heat are emitted at the tattoo's pigment. The tattoo then absorbs this energy, which then breaks the ink up into microscopic, fractionalized pieces. The ink is then flushed out through the body's lymphatic system. Over time, the tattoo's ink gradually disappears and you're left with undamaged, clear, and beautiful skin.
Pre Treatment
Do not tan or spray tan prior to treatment

Keep area clean

Shave area day of treatment

Avoid blood thinning painkillers 3-7 days before treatment

Do not apply Retin- A, Retinols, or AHA's to area prior to treatment
Post Treatment
Do not expose treated area to the sun or UV rays

Do not pick at your skin

Do not take very hot showers or go into jacuzzis or saunas

Keep area clean

If skin is broken or blistering, it is safe to apply an antibiotic ointment

Ice can be applied if skin is swollen or red after treatment
Tattoo Removal Specials in Dallas
NLI Med Spa is the leader in the medical aesthetics industry! We also offer monthly specials, so check our website to see if tattoo removal is being offered. Finally, we offer clients VIP amazing offer memberships for further tattoo removal Dallas specials!
NLI Med Spa has earned many outstanding reviews as well as an A+ rating at the BBB. Tattoo removal Dallas treatments are provided by laser technicians within a luxury medical spa for your utmost comfort. Before treatment, your laser technician will consult with you and provide a treatment plan based on your tattoo type. They will also discuss your skin care goals and concerns in detail in order to give you the best quality treatment.
To learn more about laser tattoo removal treatments in Dallas or NLI Med Spa, please call 214.252.7800.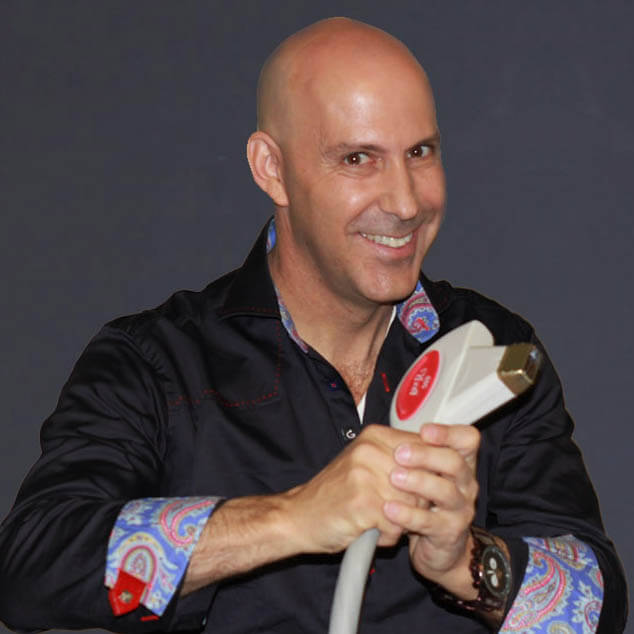 Louis Silberman
Louis J. Silberman is the CEO and Co-Founder of National Laser Institute, the pioneer of the medical aesthetics training industry and one of the largest educators in the country.