BBL Photofacial Phoenix
The new, advanced BBL photofacial is one of the most groundbreaking forms of laser skin rejuvenation. Able to treat multiple different and common skin problems, the BBL photofacial is a safe, fast, and very effective treatment that has been successful in giving clients outstanding results. Now we're offering BBL photofacials at our Phoenix location so you can experience the anti-aging magic!
How BBL Photofacials Work
The BBL photofacial is provided by Sciton technologies and works by using flash lamp technology, interchangeable Smart Filters, Finesse Adapters, and precision thermoelectric cooling. It's an FDA approved treatment that works by heating up layers of skin through heat and energy, targeting specific areas that will help promote new skill cells. It's advanced dual-lamp technology helps even out tone and decreasing unwanted skin concerns and acne-causing bacteria that can lie within your skin.
What Areas BBL Photofacials Treat
Acne

Stained acne scarring

Age/brown spots

Rosacea

Sun damage

Freckles

Pigmented and vascular lesions

Fine lines and wrinkles
Photofacial FAQs
How long does the photofacial treatment take?
Typically 15 minutes.
When will I see results?
Clients usually will see great results after one treatment, but typically 4-6 are needed for a more flawless effect.
Is there any downtime?
Not at all! Your skin may feel pink and warm, like a sunburn, but you're able to go about your day.
Are photofacials painful?
Many clients experience a warm, slight prick, but other than that it's more of a light-based treatment. You don't need any numbing cream.
BBL Photofacials Phoenix
At NLI Med Spa, BBL photofacials are provided by expert laser technicians within a luxury medical spa setting. Before treating you, your laser technician will thoroughly discuss your skin care goals and concerns in order to provide you with the best possible treatment.
To learn more about BBL photofacial Phoenix locations or NLI Med Spa, please call 800.574.8377.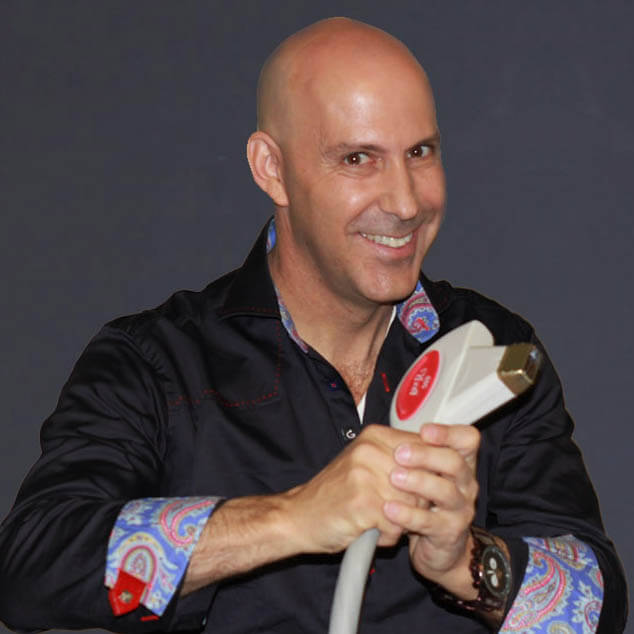 Louis Silberman
Louis J. Silberman is the CEO and Co-Founder of National Laser Institute, the pioneer of the medical aesthetics training industry and one of the largest educators in the country.