Photofacial Phoenix Deals
Join in Skin Perfection Revolution with Photofacials!
The Sciton BBL Photofacial is a revolutionary Intense Pulsed Light skin perfecting treatment designed to help remove unwanted pigments and the most common skin problems. Now you can reverse the hands-on time by receiving photofacials at a fraction of the retail cost at our Phoenix location.
How Photofacials Work
The BBL Photofacial specifically works by heating up layers of your skin using cosmetic heat and intense pulsed light. The heat and light energy are absorbed in the problem areas to help stimulate collagen and blend, tone, and rejuvenate skin. The photothermal energy is able to help reduce a majority of skin pigmentation problems, bringing you smoother, more evenly toned skin.
Photofacial Treatment Areas
The five most common photofacial treatment areas are:
Face

Neck

Hands

Back

Shoulders
Photofacial Benefits
The BBL Photofacial treatment offers you many amazing skin benefits, including:
Reducing broken capillaries

Fading age/brown spots

Improving the appearance of sun damage

Helping rid some pigmented acne scars

Reducing the appearance of rosacea

Helping kill bacteria that causes acne

Reduces the appearance of freckles

Much more!
Photofacial Phoenix Deals at NLI Med Spa
There are many different photofacial Phoenix locations, but the best place to receive your photofacial Phoenix deal in at NLI Med Spa. We also provide monthly specials which may contain photofacial deal offers as well as a VIP amazing offer membership.
NLI Med Spa is committed to giving clients the best possible treatment. Your laser technician will sit down with you to consult specifically about your skin type and concerns and provide the best possible treatment plan for your skin. To learn more about photofacial Phoenix deals or photofacial Phoenix locations, please call 480-290-7333.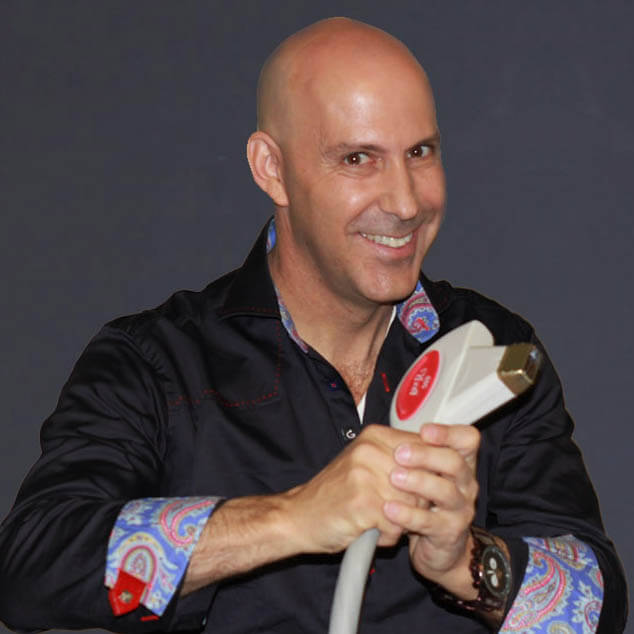 Louis Silberman
Louis J. Silberman is the CEO and Co-Founder of National Laser Institute, the pioneer of the medical aesthetics training industry and one of the largest educators in the country.