Melasma? Try Our Microneedling Lytera Treatment
Melasma is a medical word for discoloration of the skin which typically reveals itself on the face.  The most common causes of Melasma include sun exposure, hormones, and inflammation triggered by acne or skin conditions.  Melasma can be discouraging to live with, but when you seek help from a medical aesthetic professional, you can effectively control and manage your Melasma.  
Here at the National Laser Institute Med Spa, Microneedling combined with SkinMedica Lytera Skin Brightening Complex is an effective in-office treatment we prescribe for our Melasma clients.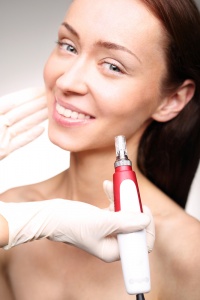 The Microneedling Treatment
A topical numbing lotion is applied to the treatment area for 20 minutes before your microneedling treatment begins.  A microneedling device called a micro pen, will be used to gently puncture your skin with fine needles, causing micro traumas.  These controlled injuries will cause your skin to repair itself, and your skin will create more collagen and elastin while cell turnover is super-charged.  
The controlled punctures created by the microneedles create a conduit for any product you apply to your skin. In other words, microneedling optimizes the absorption and effectiveness of anti aging products like SkinMedica Lytera Skin Brightening Complex.
SkinMedica Lytera Skin Brightening Complex
After your skin has received the microneedling treatment, we will apply the SkinMedica Lytera Skin Brightening Complex to the treated skin on your face. This product contains skin brightening ingredients as well as Vitamin C, Vitamin B3, Essential fatty acids, retinol, and algae.
You will see an improvement in the overall condition of your skin, improved skin tone, and reduced discoloration of your skin.  Be sure to stay out of the sun and to always wear sunscreen to continue to control and manage your Melasma.  We recommend between 3 to 6 microneedling treatments over one year, and then touch ups once or twice a year after that.  
Your Melasma can be controlled and managed with a Microneedling Lytera treatment at the National Laser Institute Med Spa.  We invite you to call 800-574-8377 or click here for your complimentary consultation.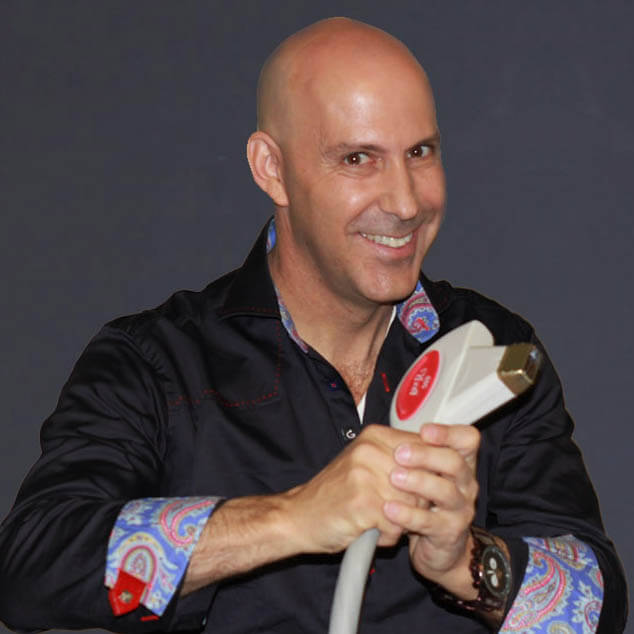 Louis Silberman
Louis J. Silberman is the CEO and Co-Founder of National Laser Institute, the pioneer of the medical aesthetics training industry and one of the largest educators in the country.