Microneedling PRP Facial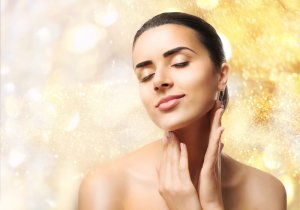 Microneedling PRP Facial 
When it comes to appearing forever young, we want to know how the celebrities are doing it! What are their secrets or tricks of the trade that keep them looking always youthful and unfailingly fantastic? You no longer have to wonder because thanks to Kim K and other big name celebs, the secret is out! The Microneedling PRP Facial is the top trending anti-aging treatment for celebrities, television personalities, socialites, and now YOU.
Prior to beginning this popular treatment, a small sample of blood will be drawn from your arm. It will then be placed in a centrifuge to separate your own platelet rich plasma, also known as PRP, from your other blood cells. These platelets will then be applied to your skin for new cell, elastin, and collagen growth.
This amazing age-defying procedure doesn't stop there. Next, a handheld device known as a micropen, will be used to create thousands of micro-channels across your skin. These tiny channels allow your PRP growth factors to be absorbed back into your complexion, adding firmness and volume. This controlled injury immediately stimulates healing and collagen production that can take 5 to 10 years of your appearance.
Microneedling is a minimally invasive collagen induction therapy that treats a number of skin blemishes, as well as combats anti-aging. One of the reasons why this is such a popular beauty trend is because it actually harnesses your body's own natural rejuvenating and toning power. Having your own PRP microneedled back into your skin is one of the best ways to look and feel younger.
Microneedling PRP Facial Reduces:
Wrinkles and fine lines
Aging skin
Sagging skin
Stretch marks
Acne
Pitted acne scars
Surgical scars
Hyperpigmentation
Sun damage
Melasma
Rosacea
Your skin will be numbed for the treatment about 30 minutes before the procedure begins. During the microneedling process itself, you will feel as if your skin is receiving a deep exfoliation. The first hour after your treatment, absorption and effectiveness is boosted by 3000%!  You can expect about 2 to 3 days of downtime, during which is a great time to catch up on your favorite shows or reading material. The Microneedling PRP Facial will give you a radiant and luminous glow for four to six weeks.
Complimentary Microneedling PRP Facial Consultation
The National Laser Institute would like to invite you to discover all the benefits this celebrity go-to treatment has to offer. Our Med Spa's certified doctors, nurses, and aestheticians will meet with you to help you achieve a more youthful radiant complexion. Call 480.290.7333 or click here to receive a complimentary consultation for your Microneedling PRP Facial with one of our expert skin care specialists. Become a beauty insider and reserve your appointment today.
SaveSave
SaveSave