Nonsurgical Facelift

Nonsurgical Facelift
The latest and greatest nonsurgical facelift is here! Not only is there no going under the knife, but the results are also so similar, you can't even tell. This FDA-approved procedure is known as the PDO Thread Lift. With PDO Threads we are able to safely lift sagging skin as well as contour facial hollows and folds. The best part is that the results are natural, soft, and instant.
As we age and begin to lose elasticity, our skin starts to sag forming a "U" shape appearance. With this nonsurgical facelift, you are able to regain your youthful "V" shaped face. Before your treatment, you are properly numbed so there is no pain or discomfort, and the downtime is extremely minimal.
PDO Threads
Wrinkled, loose, and sunken skin is a thing of the past with PDO Threads. The Lift is created using synthetic sutures that gently lift and reposition saggy skin. Once the thread is effectively secured it will remain underneath the skin to support and suspend slackened tissue. PDO Threads fight the effects of aging and gravity without the plastic surgery and anesthesia.
Not only is this nonsurgical facelift instant, the injected sutures also produce an inflammatory response that is targeted to create new collagen. This controlled injury will prompt the body's own natural healing process that allows for longer lasting results. By producing more of your own collagen you are enabling your skin to remain lifted long after the threads have been absorbed. Therefore, experience longer and cutting-edge results with the PDO Threads.
Areas Most Commonly Treated
Jowls
Cheeks
Neck
Brows
Thighs
Tummy
This nonsurgical facelift procedure is great for those who want to avoid surgery, while still receiving comparable results. The Thread Lift is also ideal for people who have undergone previous surgeries and are looking for touch-ups and enhancements. The PDO Lift can also be combined with other skin rejuvenating treatments. Great pairings would be microneedling, laser treatments, and dermal fillers. Combining procedures can allow for more drastic results with fewer visits and trips to the med spa. Which is convenient when it comes to your hectic and busy life.
Minimal swelling can occur however, it typically diminishes within a few days. Treating the area with ice as well as taking Advil can greatly help with your recovery time. Whatever your goals and desires may be, over time additional threads can be added for even longer lasting results. Don't forget to enter our PDO Thread Lift Giveaway here.
The National Laser Institute and Medical Spa
Get the results you have always wanted in a facelift without the surgery with the PDO Thread Lift. Furthermore, regain your youthful "V" shape as well as reduce the appearance of fine lines and wrinkles. Call us at 800-851-0969 or click here for your complimentary nonsurgical facelift consultation. Also, our dream team of aestheticians, doctors, and nurses would be pleased to assist you on your journey to radiant youthful skin.
If you have any question about this procedure or any others that we offer, please do not hesitate to ask us. Our professionals would be happy to help answer and address any concerns or inquiries you may have.
SaveSave
SaveSave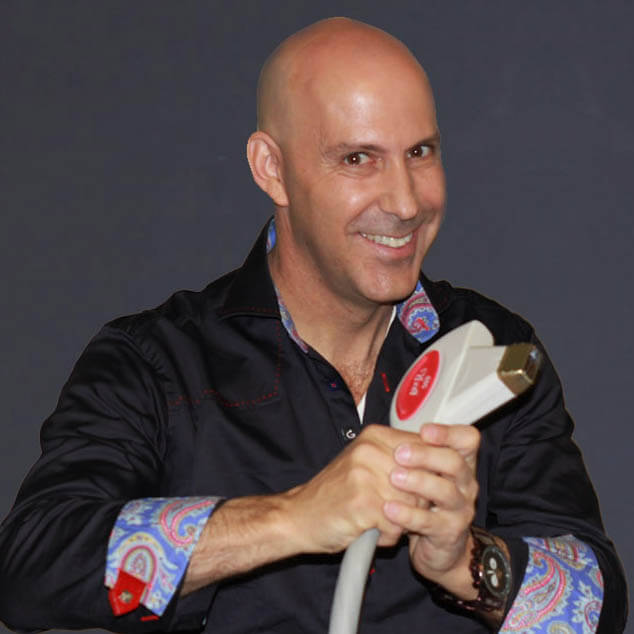 Louis Silberman
Louis J. Silberman is the CEO and Co-Founder of National Laser Institute, the pioneer of the medical aesthetics training industry and one of the largest educators in the country.