Photofacial Treatment: A Way to Fight Aging Hands
Most people dedicate most of their skincare routine to their faces. It's not that surprising since the face is the first thing people typically tend to notice. However, most people don't think about how much and how often they use their hands. They are necessary for everyday activities, which may be why they tend to age more quickly or look older. Wrinkles, fine lines, age spots, and brown spots often show up on our hands as time goes by. Instead of putting off giving your hands the tender care they need, check out ways to combat aging.
Photofacial treatments are great for removing red and brown pigments that can add years to the appearance of your hands. This cosmetic laser treatments use IPL technology to target those unwanted pigments, stimulating collagen growth and evening skin texture and tone. During treatment, you may feel a small, cold flick on your skin from the IPL photofacial treatment, but it's a very minimal feeling. After your photofacial, you're free to go about your daily activities, as there is no downtime.
Photofacial treatments can be used almost anywhere on the body, including hands, face, shoulders, stomach, legs, etc. If you have an area you would like to improve upon, talk to your laser technician to see if photofacials can help.
Photofacials help improve:
• Fine lines and wrinkles
• Brown spots
• Sun damage
• Age spots
• Freckles
• Birthmarks
• Skin's tone and texture
After your photofacial treatment, your skin may feel a little warm and sensitive. These side effects will subside within hours of your treatment. Your laser technician will advise you to stay out of the sun in order to gain the best benefits of treatment and to protect your skin.
At National Laser Institute, we offer photofacial treatments at a fraction of the retail cost! Our photofacial treatments are high quality, performed by trained laser technicians. We are the leader in the medical aesthetics industry and have earned an A+ rating at the BBB. We are dedicated to our clients and truly care about their desired skin outcomes and goals.
To learn more about photofacial treatments or National Laser Institute, please call 480.290.7333 for our Scottsdale, AZ location or 214.252.7800 for our Dallas, TX location.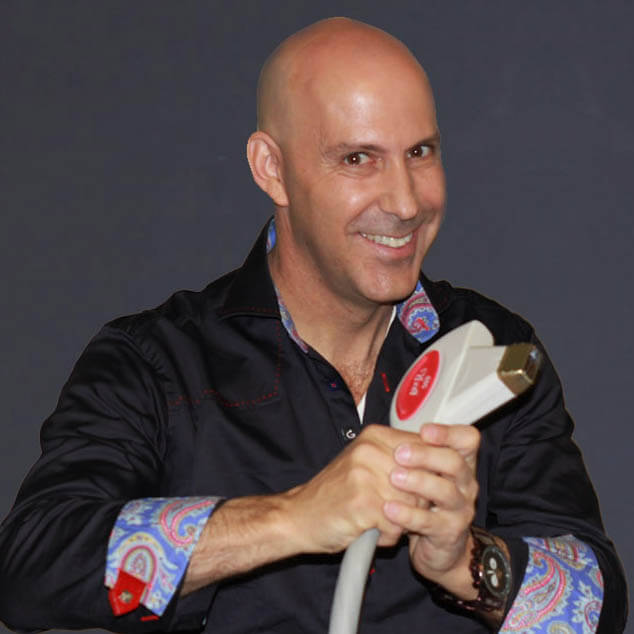 Louis Silberman
Louis J. Silberman is the CEO and Co-Founder of National Laser Institute, the pioneer of the medical aesthetics training industry and one of the largest educators in the country.