Photofacials for Clearer Skin

Photofacials for Clearer Skin
Photofacials for clearer skin are quick, pain-free, and involve virtually no downtime. This skin regenerating procedure is so convenient, plus, it can be performed almost anywhere on the body such as the neck, face, chest, and shoulders. It's so simple, your session can even be done on your lunch break, taking only about 30 minutes! Get the clear, flawless skin you have always wanted to show off with photofacials.
The photofacial treatment involves Intense Pulsed Light, IPL for short, to treat a variety of skin conditions. This type of rejuvenation therapy will precisely target and lift unwanted pigmentation and blemishes from your complexion. The IPL technology uses a blast of light targeted to the deeper layers of the epidermis. Remove complexion concerns and improve the overall tone and texture of your skin with this anti-aging treatment.
Treats
Acne
Defuses redness
Sun damage and age spots
Skin tone and texture
Melasma

 

Scarring
Closes large pores

 
If you are looking to overall improving your skin, then a Photofacial treatment may be exactly what your complexion needs. It is never too late to start your journey to your dream complexion. Blemishes such as rosacea, wrinkles, fine lines, and sun damage can become a thing of your past. Whether you are looking to begin preventative aging measures or reduce already visible signs of aging, Photofacias for clearer skin will help you achieve it.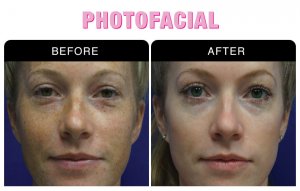 Post Care
After your Photofacial procedure, it is advised that you refrain from applying makeup, scented soaps, and exfoliating cleansers for 24 hours. Avoid going out in the sun for long periods of time. When going out, wear protective garments such as a hat and sunglasses to help with recovery time. It is also highly recommended to apply a medical grade sunscreen such as Elta MD.
Schedule Today
Call 800-851-0969 to receive a complimentary consultation with one of our skin care specialists. Reserve your appointment today at the National Laser Institute and Medical Spa. We are here to assist you in achieving smooth, flawless, and healthy skin.
Feel confident with your true complexion and don't be afraid to show it off. Click here and begin your journey to clearer skin. Achieve younger looking skin at our medical spa, and get an all-around beautifully, unblemished complexion. Furthermore, with our Photofacials for clearer skin treatment, you can love the look and feel of your healthy, glowing skin.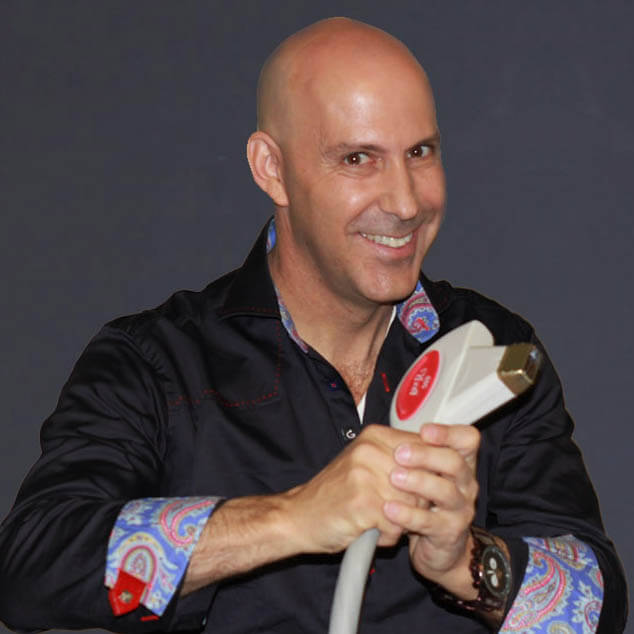 Louis Silberman
Louis J. Silberman is the CEO and Co-Founder of National Laser Institute, the pioneer of the medical aesthetics training industry and one of the largest educators in the country.