PRP Feminine Rejuvenation Shot
Feminine rejuvenation is one of the hottest trending treatments in the Medical Aesthetics Industry today. Feminine wellness treatments have crossed over from the field of Gynecology to the field of Medical Aesthetics. The breakthrough non-invasive treatments, like the PRP Feminine Rejuvenation Shot, that naturally rejuvenate, tone, and tighten tissue will amaze you. Continue reading and we'll show you just how easy it is to rejuvenate your body with the PRP Feminine Rejuvenation Shot.
The PRP Feminine Rejuvenation Shot is one of the most revolutionary, non-invasive feminine rejuvenation treatments available today. PRP, also known as Platelet Rich Plasma, can turn back the hands of time for your body to enhance and rejuvenate feminine wellness.
HOW THE  PRP FEMININE REJUVENATION SHOT WORKS
Over three decades ago, research revealed Platelet Rich Plasma grows new collagen when injected into the skin. Since then, PRP has been used in healing and patient recovery for common issues ranging from sprained ankles to chronic tendon injuries.
Contemporary research illustrates how PRP repairs sun damage and aging skin issues. These findings have created quite a stir in the Medical Aesthetics Industry.  
"We have only scratched the surface of harnessing the power of PRP. Because PRP is made from your own blood cells, there are virtually no negative side effects. And the results last: you can wait six to eight months to get additional treatment," says Louis Silberman, CEO, National Laser Institute.
The PRP Feminine Rejuvenation Shot is a quick treatment. It's relatively pain-free and requires no post procedure care or downtime. Our PRP Feminine Rejuvenation Shot non-invasively generates new collagen when injected into your intimate areas. New collagen growth will naturally rejuvenate, tone, and tighten the tissue.
WHAT TO EXPECT WHEN YOU GET YOUR TREATMENT
First, we draw a small amount of blood from your arm and place it into a centrifuge machine. The machine separates and concentrates your stem cells, growth factors and platelets that are very important for tissue healing. This small amount of blood with a high concentration of platelets and growth factors is injected into your feminine intimate areas to boost libido, enhance sensation, create tightness, and even treat urinary incontinence. If you want to rejuvenate your feminine intimate areas non-invasively, the PRP Feminine Rejuvenation Shot is an excellent alternative to surgery.
ABOUT US
The National Laser Institute is the premier anti-aging academy and private med spa in North America. For over a decade we have trained physicians, nurses, and laser technicians from all over the world in revolutionary medical aesthetic technologies including laser, Intense Pulsed Light, and cosmetic injectable treatments.
At the National Laser Institute, you get luxury treatments without luxury pricing! Visit our anti-aging academy for deeply discounted rates where our PRP Feminine Rejuvenation Shot is $495. Or visit our private med spa to receive your PRP Feminine Rejuvenation Shot for $1200 from the experts that teach doctors, nurses, and laser technicians.
You can trust our dream team to create your dream results using the Gold Standard in non-invasive feminine wellness treatment plans. Increase sensation and rejuvenate intimate areas with the use of your own blood-derived growth factors so you can feel fabulous again with the PRP Feminine Rejuvenation Shot. Call 800-851-0969 for an appointment or click here to book your complimentary consultation. It would be our pleasure to create the perfect plan for your specific feminine wellness needs.
While medical aesthetics is our passion, client care is our reason for being. We are dedicated to helping you discover the younger, healthier and more beautiful you.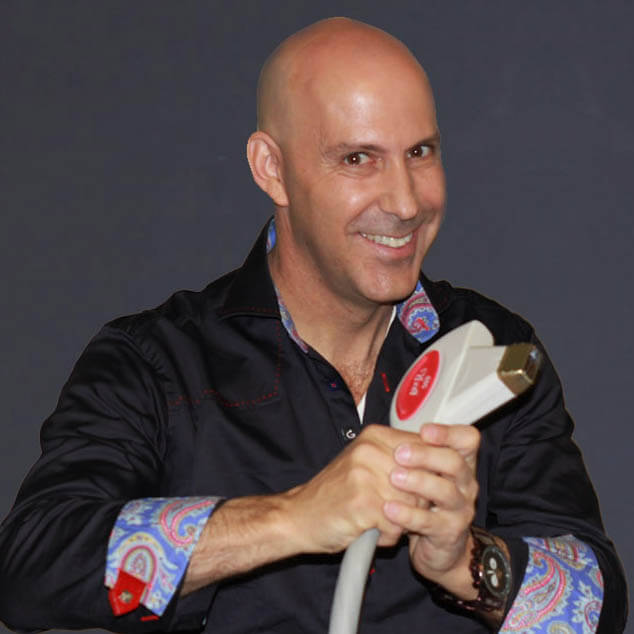 Louis Silberman
Louis J. Silberman is the CEO and Co-Founder of National Laser Institute, the pioneer of the medical aesthetics training industry and one of the largest educators in the country.