Red Carpet Secrets

Red Carpet Secrets
It's true, we love watching celebrity award shows and ceremonies. We can't help but marvel at how gorgeous and young our fav celebs look. Despite their hectic schedules and constant traveling, they are able to maintain a dewy fresh appearance. So what's the secret, or not-so-secret trick to maintaining younger and healthier looking skin? Today, we will be dishing some Red Carpet Secrets.
Celebrities like Eva Longoria, Naomi Campbell, Jessica Biel, Cher, and Justin Timberlake are finally putting their go-to facial treatment on the radar. The Intraceutical Oxygen Facial is a favorite amongst your favorite Hollywood faces. This facial uses a blend of calming grade oxygen, hyaluronic acid, antioxidants, vitamins, and botanical extracts. Together, this infusion of ingredients is rejuvenating and nourishing for the skin. Achieve a smooth, youthful and healthy looking appearance with this Oxygen Facial.
Rejuvenate your skin from dry, harsh weather, traveling, or just the everyday activities that take a toll on your complexion. Whatever your skin goals may be, one of these Intraceutical facials can help you achieve them. Choose from these four signature infusion serums.
Opulence
•Lightens and brightens your complexion
•Evens out skin tone
•Increases elasticity
•Reduces dark under eye circles
•Anti-aging
Rejuvenate
•Hydrates
•Reduces fine lines and wrinkles
•Anti-aging
•Reduces dark under eyes
•Shrinks Pores
Atoxelene 
•Softens lines and facial folds
•Hydration
•Increases elasticity
•Smooths fine lines and wrinkles
Clarity 
•Reduces acne
•Calms redness
•Restores moisture
•Prevents future breakouts
Combat a dehydrated and dull looking complexion by receiving this red carpet secret treatment. It works by using pressurized oxygen to deliver the serum non-invasively to your skin. Therefore, this technique allows for maximum absorption and optimal results. Therapeutically calm and cool your skin, while hydrating, smoothing, and brightening your complexion.
Achieve a youthful radiance just like your favorite celebrities, by taking advantage of this red carpet secret. The National Laser Institute and Medical Spa would also like to invite you to receive a complimentary Intraceutical Facial consultation. Furthermore, keep your skin healthy and hydrated with this anti-aging procedure!
Also, during your consultation, one of our trusted aestheticians will assist you in determining which facial would be the best fit for you. They will also create a personalized skin care plan to keep your skin in optimal and long-lasting health. Experience what it's like to have flawless and beautifully glowing skin that you will absolutely love with the Intraceutical Oxygen Facial. Call our med spa at 800-851-0969 or click here to reserve your beauty consultation spot today! Please do not hesitate to ask us any further questions about this facial, or any other skin rejuvenating treatment or services we offer.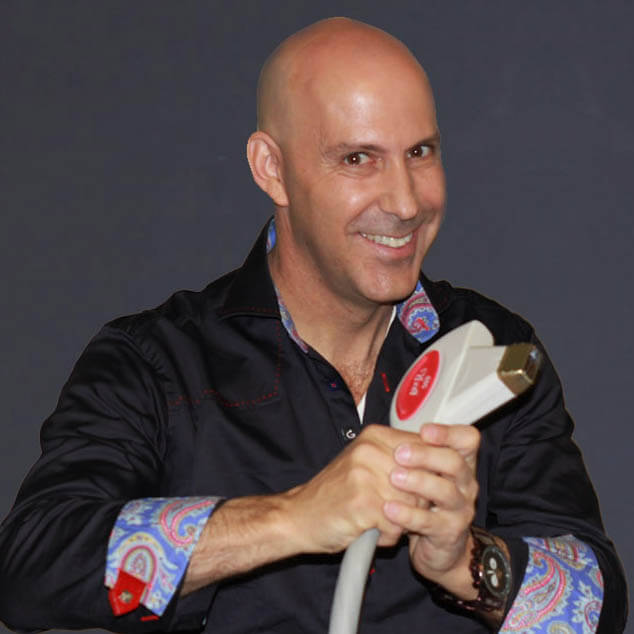 Louis Silberman
Louis J. Silberman is the CEO and Co-Founder of National Laser Institute, the pioneer of the medical aesthetics training industry and one of the largest educators in the country.