Reveal Younger, Healthier Looking Skin with Laser Spider Vein Removal Treatments
are shedding jeans for shorts and sweaters for t-shirts. However, if you're insecure about your unflattering spider veins you may not have the confidence to rock that cute dress you've been pining over. This is why we offer laser spider vein removal: We want everyone to look and feel confident in their own skin!
What Causes Spider Veins?
Spider veins are a result of weakening within the blood vessel walls along with abnormal blood flow. There are a few different things that can cause spider veins, including genetics, weight gain, pregnancy, or a lifestyle that requires standing or sitting for long periods of time.
Spider veins resemble thread and can be either red, blue, or purple–noticeable on the skin. More than 75% of females have spider veins, but men can also get them as well. They can appear on the face, thighs, legs, or buttocks. Although unsightly, spider veins aren't harmful to the body. Many people choose to have them removed because of the way they appear when wearing shorts, dresses, skirts, etc.
Spider Vein Removal Treatment Options
There are two different options for spider vein removal: Laser and injection. The most common is laser spider vein removal. This treatment works by using an intense pulse light targeted at the unwanted spider veins. The laser is used to specifically damage these veins, heating up the veins and then destroying them. Unlike surgery, there is no downtime with this laser treatment.
The second option is not a laser, but an injectable treatment. It's called Sclerotherapy and it uses a very tiny needle of concentrated sodium chloride. This solution is injected straight into the spider veins, which causes it to collapse and then disappear. Although some bruising may occur, there is no downtime with this treatment.
Both treatments work wonders for spider veins, so it's up to you which method you prefer. We offer both treatments in order for our clients to feel comfortable and confident in their skin, delivering quality procedures every time. In fact, we have an A+ rating at the BBB and are the leader in the medical aesthetics industry.
To receive the best laser spider vein removal treatments, book your appointment with us! Call 480.290.7333 for our Scottsdale, AZ location or 214.252.7800 for our Dallas, TX location in order to get clear, beautiful skin just in time for summer!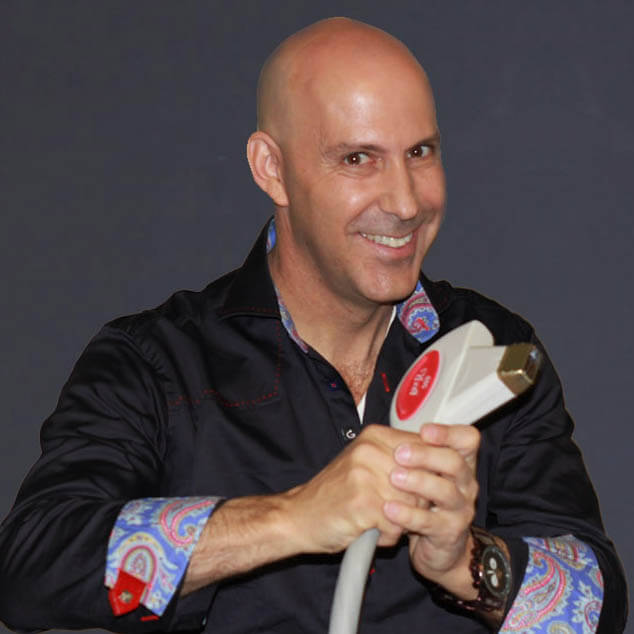 Louis Silberman
Louis J. Silberman is the CEO and Co-Founder of National Laser Institute, the pioneer of the medical aesthetics training industry and one of the largest educators in the country.