Receive Unblemished, Flawless Skin with a Photofacial Treatment
Photofacials have become a treatment that more and more people are continuing to demand. It provides copious amounts of benefits as well as making your skin look flawless. If you're insecure about certain skin pigments and imperfections, photofacials may be the best treatment for you.
How Photofacials Work

 
Photofacials are an intense pulsed light treatment that works by using targeted beams of light to minimize, diminish, and fade unwanted skin imperfections. They're best known for clearing freckles, birthmarks, rosacea, age spots, sun damage, and any other reds or browns within the skin.
This treatment is best for those who have a lighter complexion with darker skin problems, since the IPL laser is able to target them easily. Since the laser targets dark skin pigment, those with a more olive skin tone are not qualified for photofacials, as it can end up burning them. However, we do offer free consultations if you're curious to see if you qualify for a photofacial.
Photofacials can improve:
• Rosacea
• Red blotches
• Sun damage and sun spots
• Age and brown spots
• Freckling
• Broken blood vessels
• Red or brown skin pigment or birthmarks
Photofacial Treatment Options
Because this is a non-surgical cosmetic treatment, you won't have any downtime after your photofacial treatment. You should, however, avoid the sun and tanning, as this treatment will make your skin very sensitive.
You should be able to wear shorts, dresses, and skirts during summer without feeling insecure. That's why we offer photofacial treatments at a fraction of the retail cost! We deliver quality results, which is one of the reasons why we're the leader in the medical aesthetics industry and have earned an A+ rating at the BBB.
To receive a flawless, beautiful complexion, receive your photofacial treatment with us! Call and book your appointment by calling 480.290.7333 for our Scottsdale, AZ location or 214.252.7800 for our Dallas, TX location.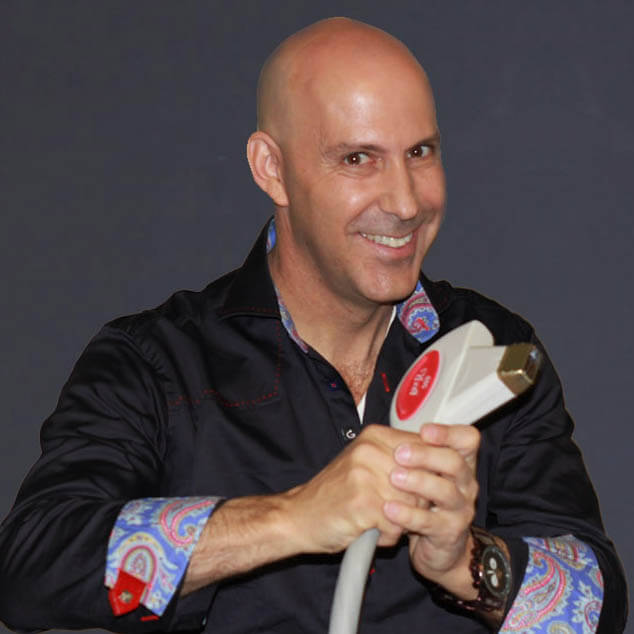 Louis Silberman
Louis J. Silberman is the CEO and Co-Founder of National Laser Institute, the pioneer of the medical aesthetics training industry and one of the largest educators in the country.