September Skin Care Bundle

September Skin Care Bundle 
It's never too late to start taking preventative measures against early aging, or minimize signs that have already begun to appear. With our amazing September skin care bundle, you can fight aging skin on two battle fronts. The first being, reducing wrinkles and laugh lines that have formed due to frequent facial movement. The second, is keeping future wrinkles and fine lines at bay.
Exlinea Peptide Smoothing Serum
Is great for all skin types from dry to oily or a combination of both. This scientifically formulated product helps to tighten aging skin, as well as strengthen areas most affected by wrinkling. Smooth, tone, and tighten your complexion with this amazing peptide formula.
Hyaluronic Acid Boosting Serum
Provides not only superficial hydration, it also penetrates the skin to a deeper level for immediate and long-lasting moisture. This anti-aging formula keeps your elasticity firm, your collagen plump, and most importantly of all, keeps your complexion smooth and hydrated. Carefully formulated, this serum also boosts your own production of Hyaluronic acid, which naturally locks in moisture keeping wrinkles from forming in the first place.
The National Laser Institute
In addition to this age-defying September skin care bundle, The National Laser Institute also offers a large selection of other medical-grade skin care products. For an even younger and more radiant complexion, our med spa offers the Gold Standard in advanced cosmetic services such as laser treatments, chemical peels, and photofacials.
Our September skin care bundle will be 20% off for our staff product pick of the month. Normally priced at $217, you can receive it today for $173.50 in our private medical spa!
Call 800-851-0969 to redeem your 20% off the Exlinea Peptide Smoothing and Hyaluronic Acid Boosting Serum, as well as schedule a complimentary consultation with one of our skin care experts. Allow us to assist you in getting started on the path to younger healthier skin.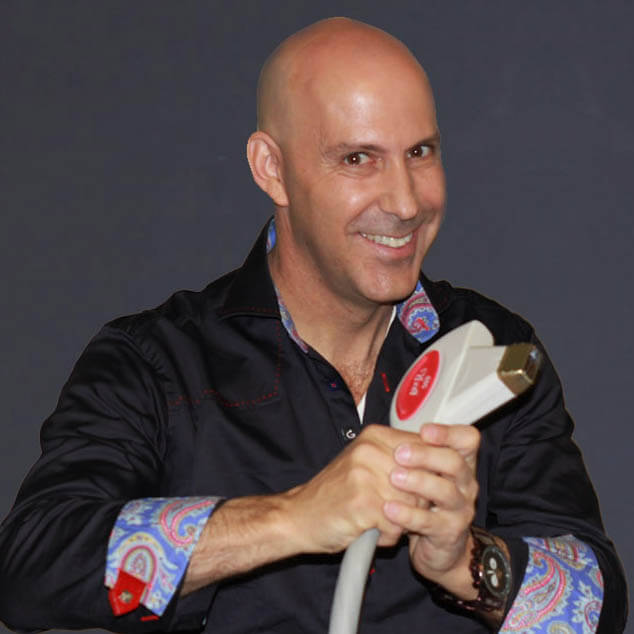 Louis Silberman
Louis J. Silberman is the CEO and Co-Founder of National Laser Institute, the pioneer of the medical aesthetics training industry and one of the largest educators in the country.