Service Review: Acne BBL Treatment
If you suffer from acne, you know all too well how frustrating it can be to find a skin care regimen that not only fights acne but also repairs acne scars. If you want to improve the texture of your skin, minimize pores, clear up acne and scarring, we have the perfect treatment for you. It's called the Acne BBL Treatment.
How Does the Acne BBL Treatment Work?
"Our Acne BBL Treatment is one of our most popular treatments because it dramatically reduces the symptoms of acne-prone skin. This non-invasive light-based treatment reduces brown and red spots and enlarged pores while improving the texture of your skin and eradicating the bacteria that causes acne," says Louis Silberman, CEO, National Laser Institute Med Spa.

Broad Band Light (BBL) treats the tell-tale signs of acne by stimulating collagen growth which will enhance the texture of your skin. We use the Sciton Joule device which gently heats up the layers of your skin through cosmetic heat and energy, targeting the areas that promote new skin cell growth causing bumps to diminish and redness to decrease.  
"You are left with a clearer and softer complexion with no downtime. The best part? You don't need to use harsh chemical-laden topical products to see amazing results," says Louis Silberman.
What should I expect during the treatment?
Before your treatment, the treatment area will be washed with a gentle cleanser and you will be given a pair of protective glasses to wear for the procedure. Your laser technician will start the procedure by gently passing the Sciton Joule device over your skin, around your forehead, mouth, neck and cheeks. You will not feel pain during your treatment. The feeling of the BBL as it passes over your skin will feel like a rubber band snapping. You will feel warmth and afterwards you will feel like you have a mild sunburn.
What will I look like after the treatment?
Your skin will feel sensitive and may be a little bit red and swollen in the treatment area but you will not need any downtime. You can expect to see these side effects disappear within a few hours of your procedure.
You will see results within 2-3 days of your treatment. We recommend getting at least one Acne BBL Treatment per month for 3-4 months, as long as you can stay out of direct sunlight, to see optimal results.
Special Offer
At other med spa's you can expect to pay up to $500 for an Acne BBL treatment.  At the National Laser Institute Med Spa, our Acne BBL Treatment is only $295 per treatment. For the month of August 2016, we are offering our Acne BBL Treatment for only $195!
We invite you to visit our anti-aging academy for deeply discounted rates on treatments or receive your treatment in our med spa by the experts that teach doctors, nurses and laser technicians privately.
Call 800-851-0969 or click here and receive your complimentary consultation with one of our expert skin care specialists. Become a beauty insider and reserve your appointment now! Experience our Acne BBL Treatment for acne and skin rejuvenation at the National Laser Institute Med Spa.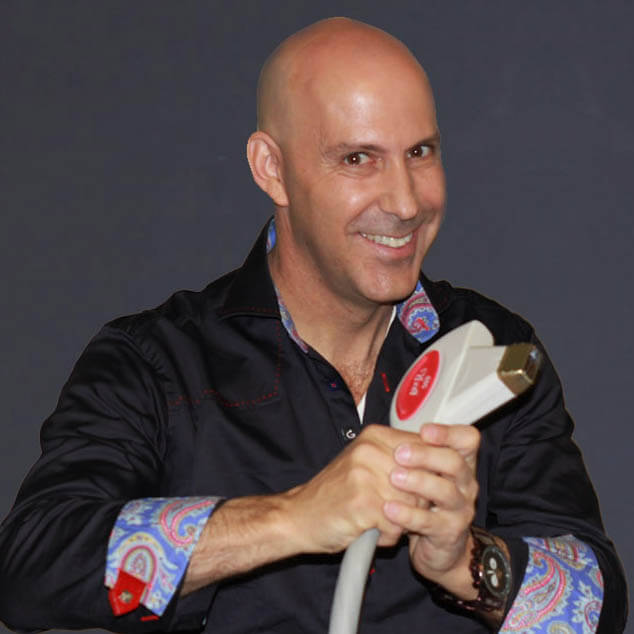 Louis Silberman
Louis J. Silberman is the CEO and Co-Founder of National Laser Institute, the pioneer of the medical aesthetics training industry and one of the largest educators in the country.