Tattoo Removal Treatments
One of the growing ways of removing tattoos is with laser tattoo removal. It's a growing market, especially since the cosmetic laser industry has been on the rise for the last couple of years. In fact, the American Society of Dermatological Surgery found that in 2002, 1 of every 8 people had a tattoo. Of these statistics, 50% of people wanted it removed. One of the most efficient and faster ways of removing tattoos is laser tattoo removal treatment.
Laser tattoo removal is actually a simple process to understand. There are different types of cosmetic lasers for different skin tones. The cosmetic laser beam is directed toward the pigment of the tattoo. Once it's fired, the laser penetrates the skin on the deeper dermal layers, breaking the tattoo removal pigment into fragments. These fragments of tattoo are flushed out through the body's lymphatic system. Over time, the tattoo fades and disappears.
Unlike creams, laser tattoo removal goes deeper in the skin's surface for optimal results. The treatment itself doesn't hurt, but it can be uncomfortable. Many people ask their laser technician for numbing cream before treatment which usually makes the process more comfortable for the client. Laser tattoo removal is a relatively quick treatment, taking between 5-20 minutes–depending on the size of the tattoo.
If you're looking for the absolute best place for laser tattoo removal treatments, consider National Laser Institute. They are the leader in the medical aesthetics industry and have been in the laser business for over a decade. Trained laser technicians and medical professionals are dedicated to providing quality treatments for clients in a luxury medical spa setting. National Laser Institute has received an A+ rating at the BBB as well as a number of starred reviews.
To learn more about tattoo removal treatments or National Laser Institute, please call 214.252.7800 for our Dallas location or 480.290.7333 for our Scottsdale location.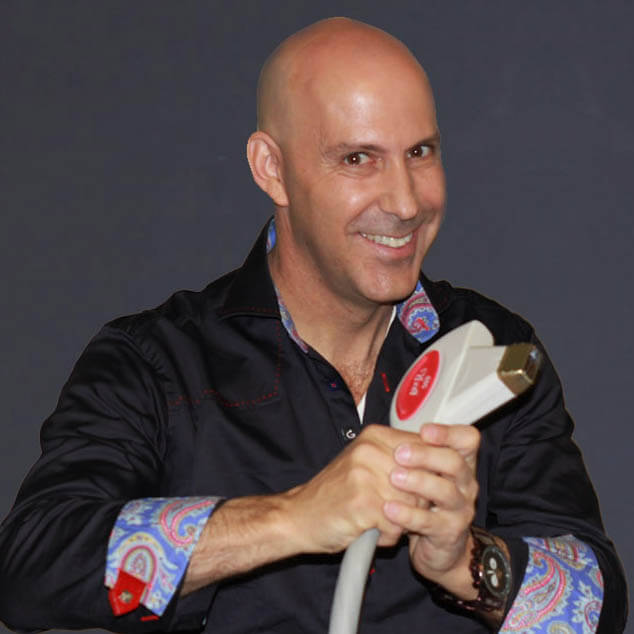 Louis Silberman
Louis J. Silberman is the CEO and Co-Founder of National Laser Institute, the pioneer of the medical aesthetics training industry and one of the largest educators in the country.