Arizona Tattoo Removal
Over the last decade, laser tattoo removal has become a more popular option for those looking to rid unwanted tattoos. Technology has advanced and grown over the last few years, making laser tattoo removal treatments safer and more effective.
Unlike cream treatments, removing your tattoo with a cosmetic laser provides a different way of treating your skin. The laser has the ability to treat the dermal layers of the skin, breaking up the tattoo's pigment and flushing it out of the body through the lymphatic system. Your laser technician will use the best cosmetic laser for your skin type and use the best settings as to remove your tattoo in the safest, yet quickest amount of time.
There are many places to receive tattoo removal in Arizona, but at National Laser Institute's medical spa you'll always receive quality treatment at a fraction of the retail price. We have expert laser technicians dedicated to performing the very best treatment for your skin care goals and skin type. We are committed to putting you first, making sure you are completely happy with your treatment plan and outcome.
We also offer a variety of other 

cosmetic laser treatments

, such as:
• Laser hair removal
• Laser acne reduction
• IPL photofacials
• Laser wrinkle reduction
• Chemical peels
• Sclerotherapy
• Botox and dermal fillers
• Many more
National Laser Institute is the leader in the medical aesthetics industry and has been around for years. We've earned an A+ rating at the BBB and a variety of great reviews.
To learn more about Arizona tattoo removal or National Laser Institute, please call 480.290.7333 for our Scottsdale location.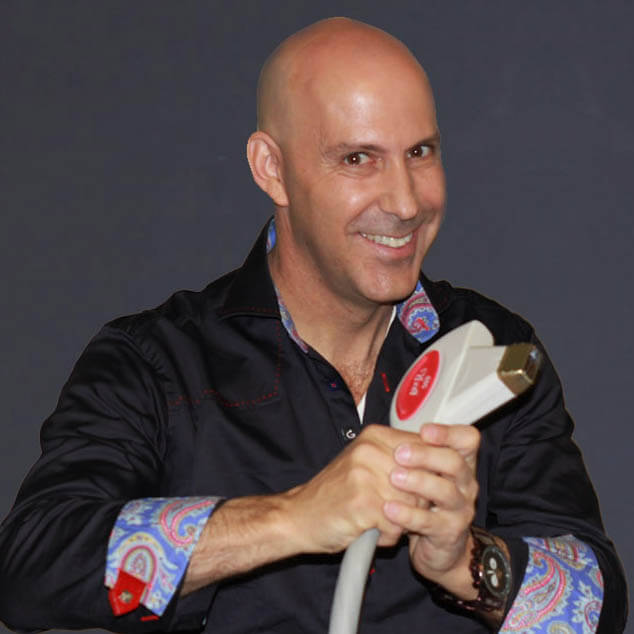 Louis Silberman
Louis J. Silberman is the CEO and Co-Founder of National Laser Institute, the pioneer of the medical aesthetics training industry and one of the largest educators in the country.