Dallas Tattoo Removal
Some things are meant to last forever, like true love. Unfortunately, sometimes the tattoo you thought you wanted around for a lifetime isn't cutting it ten years later. This is why many people choose laser tattoo removal over cream or gel-based treatments. Laser tattoo removal has the ability to sink deep into your skin to remove the tattoo pigment. Although there are many med spas and parlors who offer laser tattoo removal in Dallas, NLI med spa is among the best in the industry.
If you're thinking about getting a tattoo removed by laser, there's a few things you should know beforehand:
• Laser treatments are relatively quick, lasting between 5-20 minutes. (This depends on the size of the tattoo)
• Some tattoo colors are easier to remove than others. According to The American Academy of Dermatology, blue and dark blue, red, greens, and blacks can come out fairly easy.
• Because of the type of cosmetic laser, the people who respond the best to tattoo removal treatments are those with lighter colored skin and black or dark tattoos. However, there are different kinds of cosmetic lasers for different skin types.
• It's not an excruciating painful treatment, but it can be uncomfortable. You can ask you laser technician for numbing cream if you're more susceptible to pain.
Laser tattoo removal works by using a cosmetic laser beam targeted at the ink pigment within the skin. When the beam of light is fired, it works deep within the layers of skin to break the tattoo's ink up into fragments. These fragments are flushed out through the body's lymphatic system, fading and eliminating your tattoo. Treatment times vary depending on the client and the tattoo, so talk you your laser technician for an estimate of how long it will take to completely disappear.
NLI Med Spa is the best when it comes to Dallas tattoo removal. They are a medical esthetics spa that's been around for a decade, offering cosmetic laser and injectable treatments with the most advanced technology. Dallas tattoo removal starts at just $50!
If you want more information on Dallas tattoo removal or National Laser Institute, please call 214.252.7800 for our Dallas, TX location.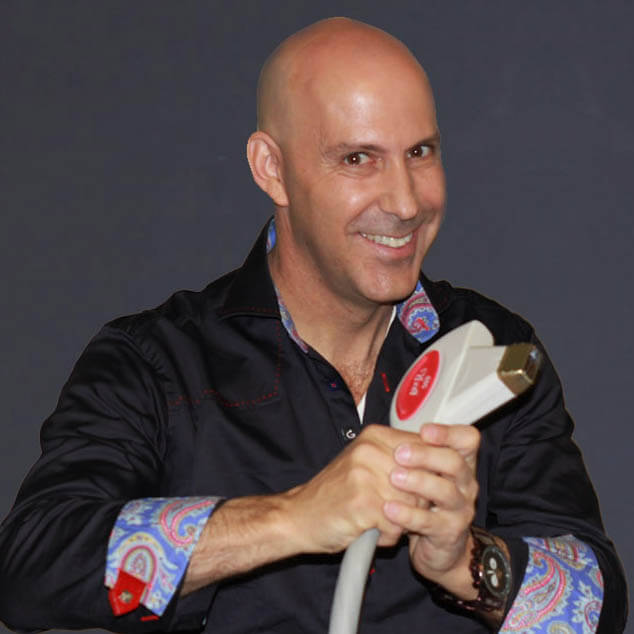 Louis Silberman
Louis J. Silberman is the CEO and Co-Founder of National Laser Institute, the pioneer of the medical aesthetics training industry and one of the largest educators in the country.