Tattoo Removal

Tattoo Removal 
Surveys show that 75% of people with tattoos would like to get them removed, or partially removed, to get another in its place. And the remaining 25% of people regret even getting inked at all. If you fall into either of these categories, we invite you to the National Laser Institute and Medical Spa to regain control of your skin with Tattoo Removal. We are a world-class training facility that provides only the best in the medical aesthetic industry. In addition, we have been in business for over a decade.
"Laser tattoo removal is about second chances. And if you're lucky enough to get a second chance, wouldn't you take it? Our goal is to provide a brand new start for clients who are regretting tattoos by restoring their skin to a clean slate," says Louis Silberman, CEO, National Laser Institute.
The National Laser Institute is the leading medical aesthetics medical spa and school in the nation. We offer a safe and effective procedure using cutting edge technology for our laser tattoo removal. Our laser experts and practitioners provide a custom method to your unique tattoo using selective photothermolysis (SPTL). This method is used to target and break up the ink particles in the skin.  Therefore, allowing your body's immune system to distinguish the ink as foreign matter, and completely or partially eliminate it over time.
What to Expect 
When you come in for your first treatment, you will meet with our experts to determine how many treatments you will need and how far apart they will need to be scheduled. However, depending on the size of your tattoo, and the extent of the way you want to be removed, our skin care professionals may recommend anywhere from 12-20 treatments. Also, more or less may be needed, based on your goals and desires.
The treatment itself feels like a rubber band slightly snapping against your skin. However, to minimize the sensitivity, a topical numbing cream is applied to the desired area. Redness and swelling may occur but typically will last no longer than 24 hours. Furthermore, take back control of your skin with our industry-leading tattoo removal procedure and schedule your appointment today.
Don't be just a number in a survey, be the one achieving the skin you desire. Why not take advantage of our great prices and our world-class tattoo removal experts? At the National Laser Institute and Med Spa, we are here to provide second chances by removing unwanted tattoos. For more information or to schedule a free consultation, call 800-851-0969 or click here.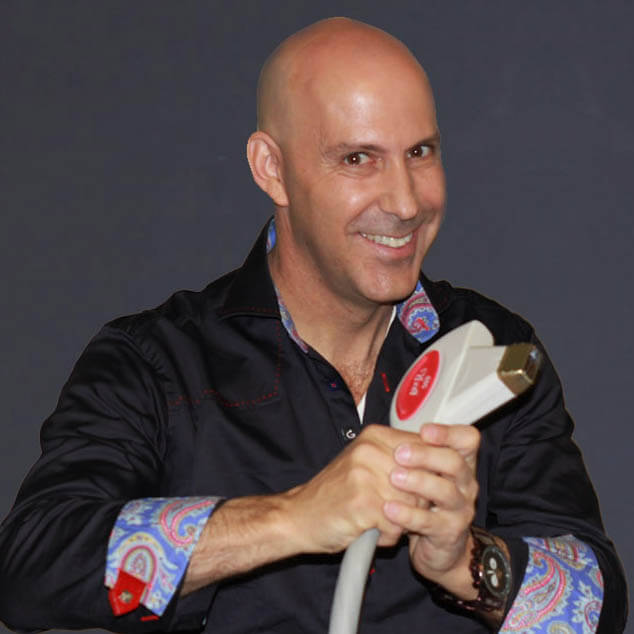 Louis Silberman
Louis J. Silberman is the CEO and Co-Founder of National Laser Institute, the pioneer of the medical aesthetics training industry and one of the largest educators in the country.