The Best Lip Injections in Dallas, TX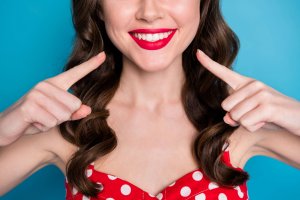 Lip injection treatments are in high demand and an extremely popular treatment at NLI MedSpa Dallas. Lip injections are a great non-invasive procedure that plumps the lips while softening the fine lip lines and wrinkles near the mouth. Creases, wrinkles, and thinning lips are a major indication of age on the face. Plump up the volume of your facial features and appear years younger! The lips are arguably one of the most attractive features on a woman's face and we assure you we offer the best lip injections Dallas, TX has to offer!
What are Lip Injections
Lip injections are a dermal filler used to add volume to the upper and lower lip. Lip fillers are not permanent, and can be a great temporary solution to boost your confidence. At NLI MedSpa we offer Juvederm and Restylane filler, both suitable in their own way for desired results. Your injector will discuss both of these with you in-depth for the best option in either subtle or dramatic lip results.
Are Lip Injections Reversible
Whether you're looking for a more natural and soft or dramatic and bold look, lip injections can be tailored to your exact needs. If you were hoping for a different look than you received, injections will wear off over time. Not all lip injections are fully reversible, but both Juvederm and Restylane can be reversed if desired. This is because we offer the best lip injections in Dallas, TX, hyaluronic acid-based fillers.
What Can I Expect from my Appointment
Expect to have a consultation prior to your injections. This is when you'll want to have your questions answered, discuss any concerns, and know your treatment plan. Once injections are decided upon, the area is cleaned and filler is injected. Although the majority of patients report little to no pain, there may be slight discomfort. Discuss your pain concerns and tolerance with your service provider prior to treatment. Dermal filler injections have a numbing agent inside them but you may opt to have your injector numb you prior to treatment with a topical cream or injection.
Prior to Treatment
There are precautions you can take to minimalize bruising and bleeding during your injections and post-treatment. Do not take anti-inflammatory drugs such as Advil, Ibuprofen, and Asprin up to one week prior to treatment. Instead, try taking Tylenol. If you have cold sores or lip blisters, you should reschedule your injectable treatment.
Common Side Effects:
Bleeding, bruising, and redness at the injection site
Swelling and tenderness
Lumps and bumps
Infection at or near the injection site
Lip asymmetry
Post-Treatment
Although most report little to no side effects, there are things you can do at home post-treatment to be comfortable. You may apply ice packs to the treated area to help with swelling and mild pain. Stay hydrated and avoid strenuous exercise and hot temperatures for at least 24 hours after your lip injection appointment in Dallas.
Best Lip Injections in Dallas, TX
Here at NLI MedSpa, we can assure you that with one simple procedure, you will look and feel years younger. Plumping and softening the lips doesn't just take years off your face, but can give you your confidence back. We offer treatment options that make procedures available and affordable to everyone, offering the best lip injections Dallas, TX has to offer.
Interested in learning more about lip injection prices or other aesthetic medical procedures? We offer your choice of virtual consultations from the comfort of your home or in-person complimentary consults. Click here to schedule yours!