The Power of PRP

The Power of PRP
The power of PRP is a breakthrough therapy that harnesses your body's own natural regenerating capabilities. Having your own PRP (platelet-rich plasma) injected back into your skin is one of the best ways to look and feel younger.
The process begins with a small sample of blood being taken from your arm and placed in a centrifuge. Then, this technologically advanced device separates your platelet-rich plasma from your other blood cells. Once separated, your PRP can be injected back into your skin for amazing rejuvenating effects.
Hair Restoration 
The power of PRP can be used for hair restoration. It is a minimally invasive procedure that has both men and woman gaining thicker, fuller hair. Performed with platelet-rich plasma injections, existing hair is made stronger. In addition,  new growth cells are generated, and further hair loss is lessened or stopped altogether.
Your plasma cells will be injected anywhere along your scalp, hairline or noticeably thinning areas. Having your own PRP injected back into your scalp creates a supercharge to your collagen, adding fullness and strength to your head of hair. These injections effectively trigger your sleeping hair follicles while reproducing new follicles. For optimal and long-lasting results, this zero downtime treatment is recommended every few months.
Feminine Rejuvenation 
The PRP Feminine Rejuvenation Shot is a quick, pain-free procedure that boosts libido, enhances sensation, creates tightness, and can even treat urinary incontinence. This small amount of blood contains such a high concentration of growth factors. Therefore, when injected into your feminine intimate areas, it can turn back the hands of time to enhance and rejuvenate feminine wellness.
New collagen growth will naturally rejuvenate, tone, and tighten the tissues, and it requires no post-procedure care or downtime. Also, PRP Feminine Rejuvenation Shot is an excellent alternative to surgery.
Microneedling and PRP
Having your own PRP microneedled back into your skin is one of the best ways to obtain a flawless and beautiful complexion.
To administer the Microneedling treatment as well as to make sure your body is able to absorb your PRP, a micropen is used. This device contains very fine needles that are gently navigated across your skin. PRP with Microneedling treats current blemishes while preventing wrinkles, acne scars, stretch marks, sagging skin, hyperpigmentation, sun damage, and even acne itself.
The power of both these treatments combined creates drastic and long-lasting results. Furthermore, this controlled injury immediately stimulates healing and collagen production that can take 5 to 10 years of your appearance. Having your own PRP microneedled back into your skin is one of the best ways to look and feel younger.
Our Facility
The National Laser Institute and Medical Spa would like for you to discover all the benefits the power of PRP holds. Our facility's certified doctors, nurses, and aestheticians will meet with you for a complimentary consultation. This is to better help understand your goals and desires. Call 800.851.0969 or click here to reserve your appointment today for your Platelet Rich Plasma Injections.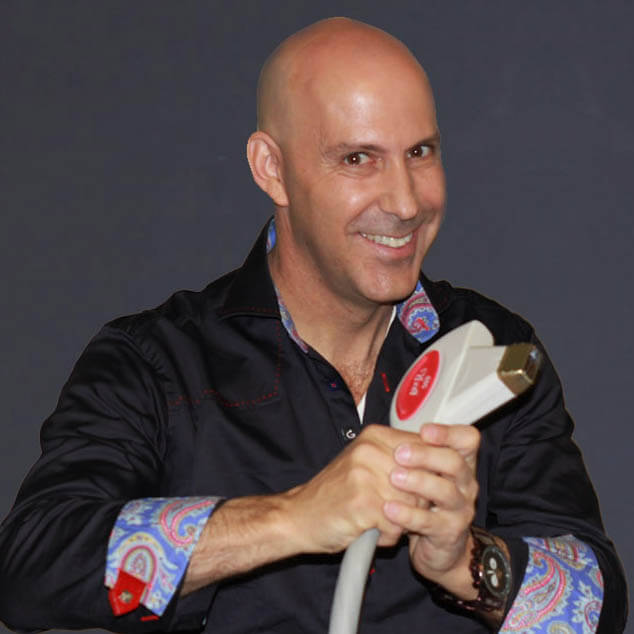 Louis Silberman
Louis J. Silberman is the CEO and Co-Founder of National Laser Institute, the pioneer of the medical aesthetics training industry and one of the largest educators in the country.