Vacation Ready

Vacation Ready 
Your next vacation is right around the corner! It's only natural to want to look your very best in your bikini, or in the ocean with no makeup on. From your days in the water to your nights on the town, feeling confident can make your trip that much more memorable. The National Laser Institute and Med Spa would be happy to assist you in looking and feeling vacation ready from dusk till dawn with these three amazing services.
Laser Hair Removal 
Imagine how convenient it would be not having to worry about your underarm hair when you are out on vacation. Or your bikini line as you lounge around the pool. Even your legs on the days you feel like wearing shorts or a skirt. Well, you no longer have to imagine because you can achieve always smooth skin with laser hair removal.
This procedure works by targeting the melanin (color) in your hair. Once the laser identifies the melanin in the unwanted hair, concentrated light and energy are sent down to the root. The light is absorbed by the pigmentation which then destroys the hair follicle. By eliminating these follicles you remove current hair as well as future growth. No matter what your summer plans entail not having to worry about shaving can be such a game changer.
Coolsculpting 
Coolsculpting is an FDA cleared, fat reduction procedure that is completely nonsurgical. By using controlled cooling, we are able to remove stubborn fat. Especially the fat that resists the hard efforts of eating healthy and working out. The results from Coolsculpting are proven, noticeable, and have people feeling vacation ready. Experience this top body contouring treatment for yourself and achieve the sexy summer body you have always wanted.
This treatment works by freezing fat cells causing them to gradually die off. The dead fat calls leave the body through the lymphatic system, which is the body's own natural elimination process. Best of all, the results are long-term because the fat is gone for good!
Microneedling and PRP
Microneedling and PRP is a minimally invasive procedure that promotes collagen therapy and production. This treatment eliminates a myriad of skin blemishes such as scars, stretch marks, melasma, wrinkles, and rosacea. Before your Microneedling session, a small amount of blood will be drawn from your arm. It will then be placed in a state-of-the-art centrifuge where it separates your own platelet-rich plasma (PRP), from your other blood cells. Your very own plasma will then be applied to your skin during your Microneedling treatment.
The power of both these treatments combined creates drastic and long-lasting results. Feel naturally beautiful with no makeup on your next summer vaycay.
The National Laser Institute and Medical Spa
As with all our services, everything is completely customizable depending on your goals, desires, and timeline. Everything from smoother skin, to a blemish-free complexion, we are here to help you achieve it. Several of our treatments can be paired together, or done on the same day to maximize your time.
Schedule your appointment at the National Laser Institute, and receive a complimentary consultation. During which you will discuss your goals with a licensed medical aesthetics provider. Call 800-851-0969 or click here to discover these and other amazing vacation ready procedures. Our gold standard medical aesthetic facility and dream team is ready to assist you in achieving the body, face, and confidence you have always wanted.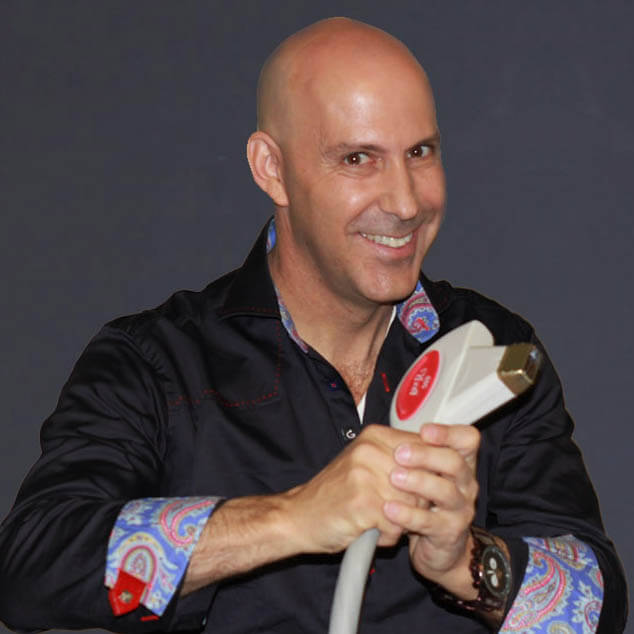 Louis Silberman
Louis J. Silberman is the CEO and Co-Founder of National Laser Institute, the pioneer of the medical aesthetics training industry and one of the largest educators in the country.