Top 4 Post Pregnancy Skin Treatments You Need Now
In recent news, the lovely and talented Glee star, Naya Rivera, has been spotted on her babymoon beautiful and carefree in her bikini.  Pregnancy affects and transforms virtually every facet of a woman's life, and her beauty routines are no exception to this rule. While many things are considered safe even during pregnancy, still other things — from tanning to chemical-based treatments — are considered risky or unsafe. It's best to wait until after baby arrives to indulge in med spa services.
Top 4 Post Pregnancy Skin Treatments You Need Now
Have you recently had a baby?  If yes, congratulations!  It goes without saying, once your baby arrives your number one priority is to make sure your baby is nurtured and well taken care of.  But accepting your postpartum body isn't always easy, especially after having to say no to your usual beauty routine for the past 9 months!  As wonderful as bringing a new baby home can be, it often comes with debilitating fatigue and adapting to a new life with a new set of priorities, not just a new dress size. Taking care of yourself can make you feel better, boosting your well-being so you can be the best parent possible.  Here are our top 4 post pregnancy skin treatments you need now to help you look and feel your best:
1. Reduce Cellulite with Velashape Cellulite Reduction which smooths, firms and shapes your body by reducing the appearance of cellulite through ultrasonic therapy and massage starting at just $325 per area.
2. Tighten Skin with Sublime eLight to stimulate collagen to improve skin tightness through the use of radio frequency and infrared technology starting at just $175.
3. Reduce Stretchmarks with state-of-the-art fractional technology. Typically, reducing stretch marks carries nearly a $1000 price tag, but at National Laser Institute Med Spa we can deliver the smooth and flawless look you've always wanted starting at just $200.
4. Keep Your Glow with the Intraceutical Oxygen Facial by cooling and calming your skin with therapeutic grade oxygen under hyperbaric pressure starting at just $160.
We invite you to visit our training institute for deeply discounted rates at 70-80% off retail pricing on treatments or receive your treatment in our med spa by the experts that teach doctors, nurses and techs privately.  Trust the experts at National Laser Institute and take advantage of our safe and effective treatments.  We would be glad to answer your questions personally and we offer non-obligation consultations.
Take advantage of our top 4 post pregnancy skin treatments to help you feel better and boost your well-being so you can be the best parent possible.   To find out what product or service would be the best fit for your post pregnancy skin, call 800.574.8377 or click here and receive a free consultation with one of our expert skin care specialists.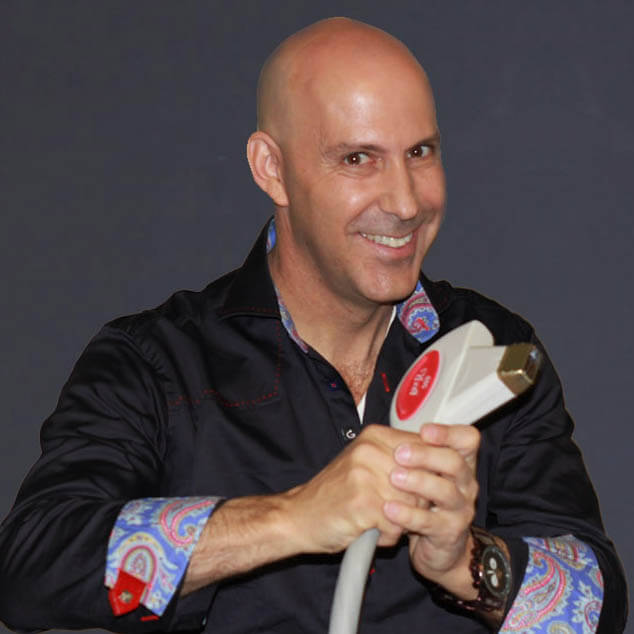 Louis Silberman
Louis J. Silberman is the CEO and Co-Founder of National Laser Institute, the pioneer of the medical aesthetics training industry and one of the largest educators in the country.