Laser Skin Treatments Offer Green Money Saving Alternatives
Have you taken the Earth Day Quiz?  If yes, which animal are you?  Whether you're a woolly mammoth, a giant squid, a pangolin or a mantis shrimp, it's essential to be conscious of the footprint you leave behind every day.  Eco-conscious beauty mavens are smart to ask what type of footprint their skin care regimen leaves behind – and is it green?
Spring time in the Sonoran Desert is the most beautiful of all the seasons.  And after many months of drought, the rain finally bursts through the dry sky and falls in gales around our corporate office located here in Scottsdale, Arizona. What makes our area unique, is when the monsoons hit, they can explode in micro-cell bursts and 200 year old saguaro cacti can fall from the strong wind. How can these majestic cacti fall after thriving here for hundreds of years? Maybe it's the strong trade winds created by urban sprawl encroaching into the desert landscape.
Living or dying, the majestic Saguaro plays a vital role in the beautiful Sonoran Desert ecosystem. After the monsoon storm passes, our landscape is otherworldly. Delicate desert blooms and sweet fruit emerge out of every crevice: even up from beneath the fallen Saguaro.  Birth, life, and death is a cycle. Earth Day reminds us to be good stewards of all living things by honoring and celebrating the cycle of life.  We can do this by being conscious of how we cause life to flourish around us as human beings.
The Real Cost of Shaving
If you're an eco-conscious beauty maven, you are likely repelled by the idea of plastic surgery or chemical treatments.  But did you know laser skin treatments offer green money saving alternatives that provide expert results unmatched by traditional beauty methods? Let's look at hair removal as an example of this idea.
For most of us, laser hair removal seems like a luxury. But is it? Here in the desert, drought conditions limit our water use. Perhaps we'd have more disposable income if our personal hair removal methods – like shaving in the shower or bath – didn't drain our income. Showers and shaving eat up thousands of gallons of water and valuable energy annually. Over the course of seven years, a daily shower adds up to 2,555 showers!
We challenge you to calculate the cost of your razors and shaving cream. Then add up how many times a week you shave your legs. Time yourself shaving. How long does it take, on average? For most of us it's about 3-5 minutes.  Did you know that taking a minute off your daily shower decreases your water consumption by 13 percent?  Showering can dispense between 2.5 to eight gallons of water each minute.  And hot water costs more than cold since power is needed for that heat. It's amazing to think about how much this traditional method of hair removal costs!
Let's estimate your shower dispenses 5 gallons a minute. If you shave for five minutes, three times per week, it adds up. If you stopped shaving, 75 gallons of water would be saved each week. Did you know approximately 37 percent of your hot water consumption comes from your shower? Electricity-wise, reducing a 10 minute daily shower to 5 minutes can save you approximately $10 per month.
Laser Skin Treatments Offer Green Money Saving Alternatives
Laser Skin Treatments Offer Green Money Saving Alternatives providing expert results superior to traditional methods.  Laser hair removal only has to be done a few times, and renders hair follicles less likely to produce new hair.  It's best for dark-haired and light-skinned individuals because during the process the heat from the light of the laser is absorbed by the pigment in the hair.  This heat generates inflammation in the hair follicle which causes the follicle to go into its resting state.  The amount of time between growth phases is different for each person.  But most people can go up to six months and a year before a touch-up session may be needed.
At National Laser Institute Med Spa you can expect luxury treatments without the luxury cost.  Stay fresh with laser hair removal treatments starting at just $75 for most body areas. National Laser Institute is the premier advanced medical aesthetic technology education facility in the country, training physicians and nurses from all over the world in laser, IPL, and cosmetic injectables. Visit our training institute for deeply discounted rates on treatments or receive your treatment in our med spa by the experts that teach doctors, nurses and techs privately.
It's Earth Day today.  Lets be more conscious and ask what type of footprint our skin care regimen leaves behind – and is it green? At National Laser Institute we would be glad to answer your questions personally and we offer non-obligation consultations. To schedule yours call 800.574.8377 or click here and one of our representatives will contact you.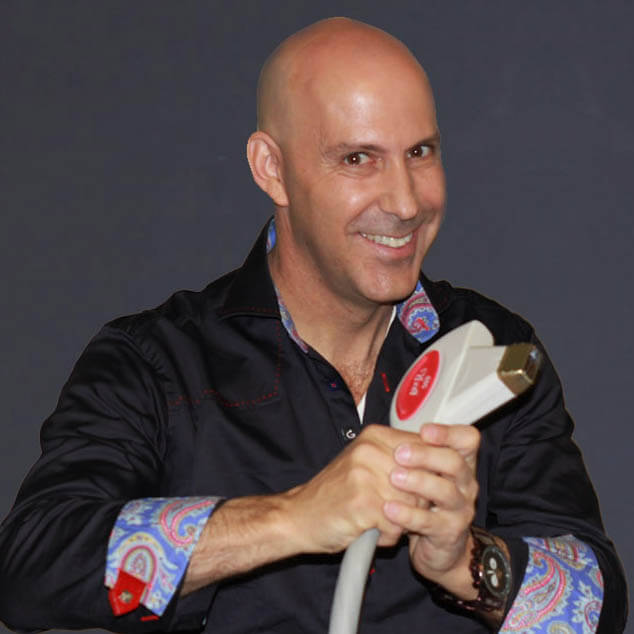 Louis Silberman
Louis J. Silberman is the CEO and Co-Founder of National Laser Institute, the pioneer of the medical aesthetics training industry and one of the largest educators in the country.