Botox for men in Scottsdale, Arizona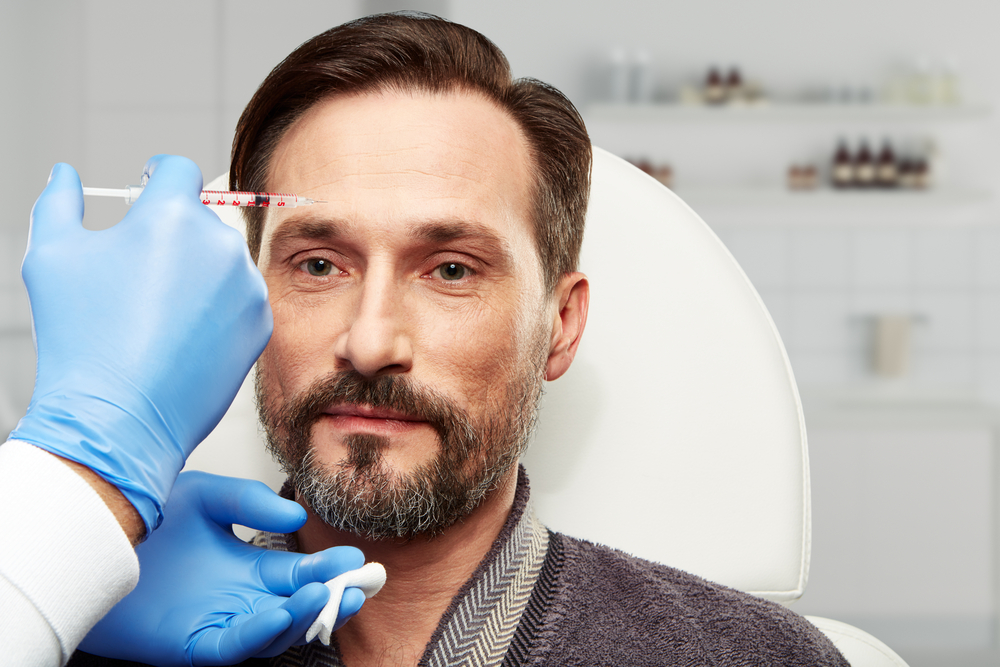 Are you a male considering getting botox done? Or maybe you're in a relationship with a man and think he could benefit from the same great results that you've had from botox. We live in a world where there is still a bit of a stigma when it comes to aesthetic procedures. That stigma is slowly going away as botox continues to become as popular and common among women as getting their nails done. Botox for men, however, is not as out in the open and accepted. It is, however, becoming more and more popular among men. In 2018 alone there were over 450,000 procedures of botox performed on men. At our medspa, we offer botox for men in Scottsdale, Arizona. Here's a break down of how men can benefit from botox, why they get it, and where and when to get botox as a man.

Benefits of botox for men
Botox is a treatment that is injected into the muscles in the face. Botox is injected into the muscles, causing signals from the nerves to the muscles to be blocked. Normally signals would be sent from the nerves to the muscles in order for the muscles to contract. These are the movements that result in signs of aging such as wrinkles, fine lines, and crows feet. If the signals are prevented from being sent the contracting of the muscle never happens and therefore the appearance of the wrinkles, fine lines, and crows feet are prevented from forming and showing up on the face. If you are someone who would be interested in getting rid of fine lines, wrinkles, or crows feet then come in and get botox for men in Scottsdale, Arizona at our medspa. We can help you feel more confident about your appearance after just one procedure!

Areas to get Botox for men
When it comes to botox for men there are a few main areas where men tend to get botox. Among the most popular areas on the face for men are between the eyebrows, the horizontal lines on the forehead, and the sides of the eyes (the crow's feet area).

Other areas where you can get botox include:
Lips
Eyebrows
Under-eye
Masseter (jaw muscle)
Chin
Corners of the mouth
Neck
Bunny lines
Gummy smile
Botox lasts on average from about two to four-months until more injections are needed. There is no downtime needed following the procedure. You may experience some red bumps following the injections and bruising may also occur. Other than that there are relatively no side effects and the procedure itself is quite quick.

Why get Botox?
Most men get Botox mostly for professional reasons. In the workplace, youth can be a big advantage. If someone is ambitious, smart, and youthful there will be more opportunities available to them. Many older men get Botox to maintain a more youthful appearance in order to stay competitive among their younger peers. Keeping a more youthful appearance can be helpful in all areas of life from your profession to your love life. Most men begin getting botox around their mid-thirties to forties. This is a great time to begin botox as it helps prevent further signs of aging from appearing. We offer botox for men in Scottsdale at our Medspa and see all different kinds of reasons for wanting to get botox. Every client, however, just wants to leave feeling more confident about the way they look.
Here at our medspa, we offer botox for men in Scottsdale, Arizona. If you are interested in getting this very effective anti-aging treatment then give us a call today at 1-800-851-0969 for more information or to set up an appointment!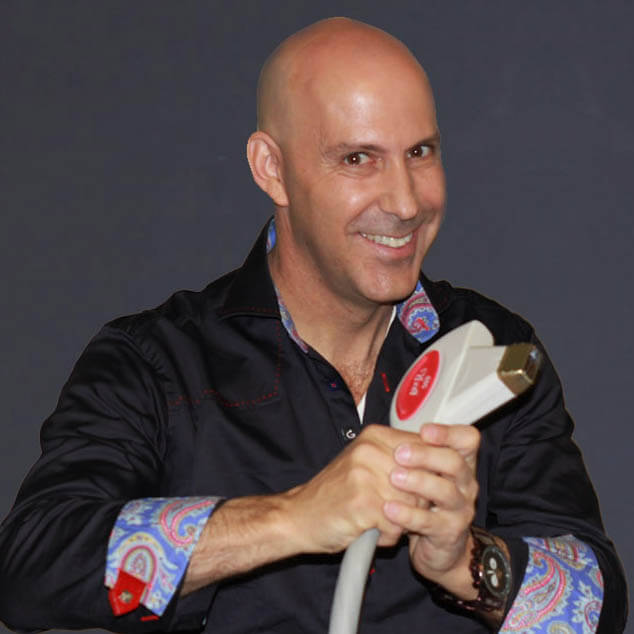 Louis Silberman
Louis J. Silberman is the CEO and Co-Founder of National Laser Institute, the pioneer of the medical aesthetics training industry and one of the largest educators in the country.