$1500 Wrinkle Reduction Contest
The No Makeup Movement is a thing. You know what we're talking about when you see more and more women posting selfies that say #nofilter and #nomakeup. The trend is rooted in female celebs who are moving away from just a few makeup-free selfies and making no makeup a lifestyle choice.
If you are tired of covering up and want to join team #nomakeup, you've come to the right place! Say bye-bye to wrinkles with our customized Profractional Laser Treatment! Enter to win our $1500 Wrinkle Reduction Contest for your face and neck HERE!

Our Profractional Laser Treatment will resurface a portion of your skin while leaving your surrounding skin intact to promote rapid recovery. The process creates a wound healing response within your body that helps firm and rejuvenate your skin to reduce wrinkles. The benefits of the Profractional Laser treatments include increased comfort, minimal downtime, and the best part? Dramatic results.
Join the no makeup movement with our Profractional Laser Treatment: the natural way to get beautiful skin so you don't have to cover it up! Naturally beautiful skin will reveal your natural beauty, without makeup. Now that it's 2017 we invite you to rediscover the importance of taking care of yourself. If you are tired of covering up and want to join team #nomakeup, enter to win our our customized $1500 Profractional Laser Treatment to reduce wrinkles for FREE!
To find out more about the products and services that would be best suited for your skin, please call us at 800-851-0969 or click here for your complimentary consultation. The staff at the National Laser Institute Med Spa are experts who train doctors, nurses, and laser techs from around the world how to perform laser and injectable treatments for the most naturally beautiful results.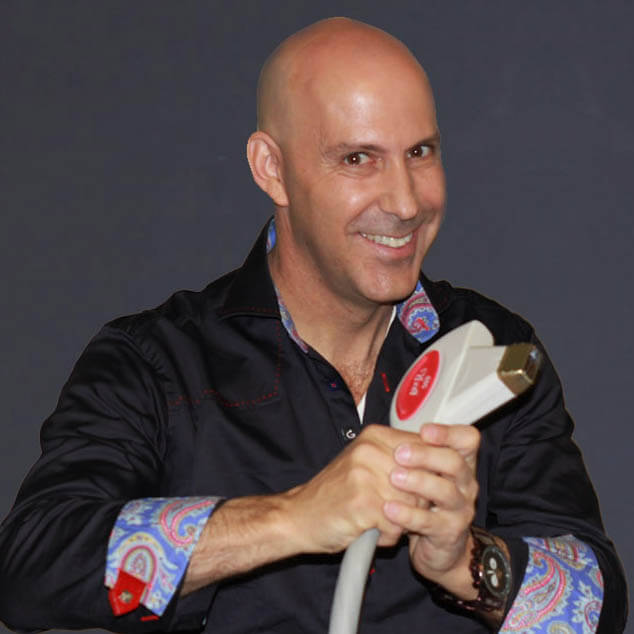 Louis Silberman
Louis J. Silberman is the CEO and Co-Founder of National Laser Institute, the pioneer of the medical aesthetics training industry and one of the largest educators in the country.