3 Tips To Turn Back Time & Stay Forever 39
Have you ever wished you could stay forever 39? Just think about the hot, sexy actresses in Hollywood right now who are in their 40's but will stay forever 39 … Jennifer Aniston, Kate Beckinsale, Eva Mendes, Penelope Cruz, Elizabeth Banks, Sandra Bullock, Jennifer Lopez, Sofia Vergara, Cameron Diaz, Halle Berry, Kristen Wiig, Amy Adams, Angelina Jolie… If you are about to turn 40, don't sweat it. Continue reading and we'll show you the best non-surgical treatments that can help you turn back time & stay forever 39.
3 Tips To Turn back time & Stay Forever 39
Medical aesthetics and anti-aging medicine have given women everywhere the option to stay forever 39 without having to go under the knife.  Non-surgical alternatives include the liquid laser trifecta: dermal fillers, Botox and laser treatments. 
1)Dermal Fillers
Dermal fillers offer instant gratification – you will see results instantly!  Dermal fillers like Restylane and Perlane are comprised of hyaluronic acid, which is a substance naturally in your body, but declines as you age.  Once injected, HA fillers are slowly metabolized by the body, with Restylane lasting 6 to 9 months and Perlane up to a year.  We can inject Restylane to soften fine lines around your mouth and Perlane to add volume to your lips.   
Juvederm Voluma XC is another HA-based dermal filler that subtly lifts the mid-face.  Many refer to it as a liquid facelift in a syringe.  The goal with Voluma is to replace lost volume in your cheeks to lift your lower face. The mid part of a beautiful face should have a nice curve to it – and this is where Voluma is injected. The benefits are outstanding: Voluma is non-invasive, the results are instant, smooth and natural-looking, and it can take years off of your appearance.
2)Botox
Botox relaxes wrinkles by temporarily relaxing muscles in the face.  Botox is really one of our best preventative tools to keep skin smooth, soft and ageless. Areas we recommend for Botox include droopy eyebrows, frown lines (the 11's between your eyebrows), crow's feet, and neck lines.  The results last for about 3 months. It takes a few days for the effects to kick in – but it's worth it.
3)Laser Treatments
The Halo Hybrid Fractional Laser skin resurfacing treatment, combats wrinkles, acne scars and brown age spots. Unlike more invasive laser treatments, the Halo Laser targets tiny spots of skin leaving the surrounding areas untouched so healing is quicker. Halo is the complete skin rejuvenation treatment providing dramatic results with minimal downtime. You will see huge improvements in overall tone, texture, and a significant reduction in fine lines, pore size, and discoloration!  You will notice an immediate improvement in tone/texture about a week after you have fully healed. However, similar to other resurfacing treatments, the best results will show on the surface of the skin about 2-3 months after your final treatment.
We invite you turn back time & stay forever 39 by visiting the National Laser Institute Med Spa!  We offer complimentary consultations. Please call 800.574.8377 or click here to schedule your appointment.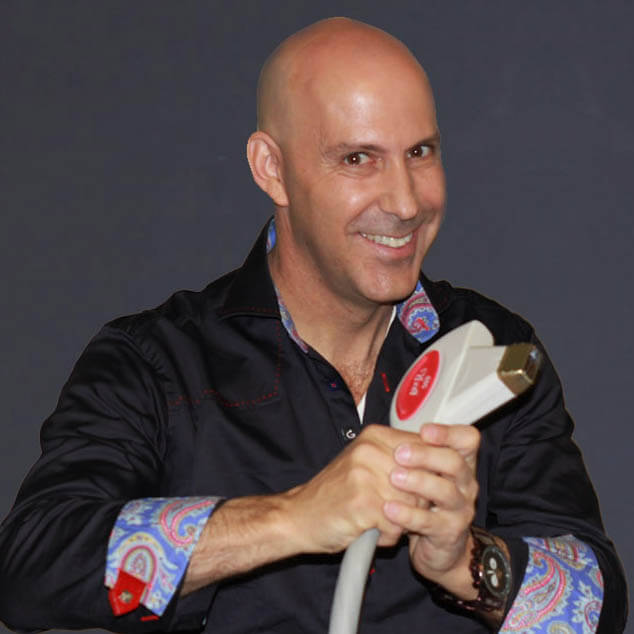 Louis Silberman
Louis J. Silberman is the CEO and Co-Founder of National Laser Institute, the pioneer of the medical aesthetics training industry and one of the largest educators in the country.