1064 Skin Tightening Laser
It may seem like there is nothing you can do to remedy loose, wrinkled, aging skin. But there is something you can do!  You can take matters into our highly specialised hands at the National Laser Institute Med Spa!  We are experts in preventative and restorative laser, infrared, and radio frequency treatments. Our staff would love to work together with you to make your skin firmer and younger looking so you can feel fabulous!  In today's blog, we will show you how we can help you achieve tighter, smoother, younger looking skin with the 1064 Skin Tightening Laser.
1064 Skin Tightening Laser
Aging is the most prevalent cause of skin sagging. Collagen and elastin are key for firm and youthful skin, but unfortunately they diminish with age. When your skin loses these two youth factors, it will appear saggy, translucent, and folds and wrinkles develop where there once was smooth, firm, healthy skin.
The 1064 Skin Tightening Laser triggers fresh collagen production and tightens your skin while improving skin tone and texture with no downtime! This treatment is an excellent choice if you are looking to get a healthy glow before a big event, and to get regularly as part of your normal beauty regimen.
Here's what you can expect from your treatment. The 1064 laser will deliver energy and heat into the deepest layers of your skin. This heat will cause your skin to heal, regenerate and collagen production will increase. The 1064 Skin Tightening Laser will improve the overall appearance and feel of your skin because of increased blood circulation. With regular treatments, you will notice a reduction in fine lines and wrinkles.
Downtime is minimal. You will have some redness and possibly some swelling in the treatment area. But don't worry! You will be back to normal within a few hours. We recommend 3 to 6 treatments with 4 weeks in between treatments.
We invite you to place your skin concerns in our expert hands at the National Laser Institute Med Spa. Please call 800.574.8377 or click here to schedule your complimentary consultation. Our staff looks forward to working together with you to help you achieve the skin of your dreams!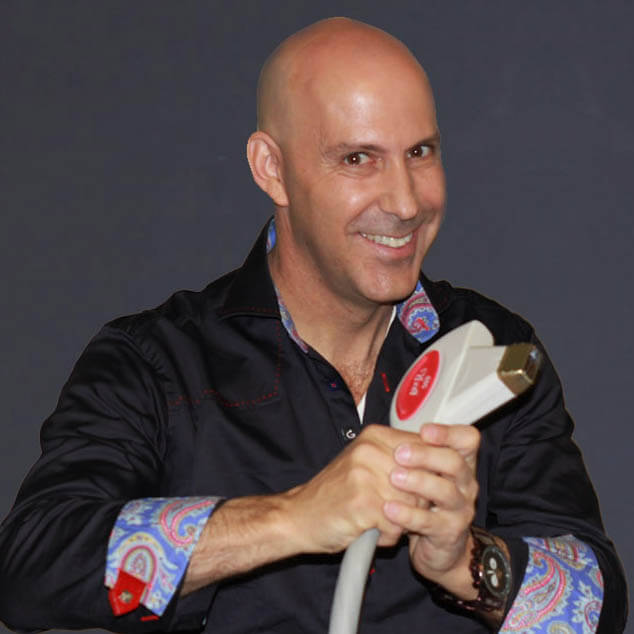 Louis Silberman
Louis J. Silberman is the CEO and Co-Founder of National Laser Institute, the pioneer of the medical aesthetics training industry and one of the largest educators in the country.