Ablative Treatment Contest

Ablative Treatment Contest
Get healthy, gorgeous skin this season and show off your radiant complexion with our Ablative Treatment. This anti-aging procedure will transform your skin. Not to mention it will also take several years off your appearance. Achieve younger looking skin and feel like you again by entering our Ablative Treatment Contest. Rebuild collagen, tone and tighten your skin, as well as smooth out an uneven complexion with 3 complimentary sessions.
Ablative skin rejuvenation works by resurfacing a portion of your skin while surrounding tissues are left untouched. This technique promotes a rapid recovery rate and provides more dramatic results. Using state-of-the-art technology, we are able to pinpoint specific problem areas, as opposed to treating the entire surface area, which may not need it.
Treats
Uneven skin tones

Fine Lines

Wrinkles

Sun Damage

Acne Scars

Pigmentation issues
In addition, this procedure creates a natural wound healing response within your body. The ablative treatment creates slight diameter channels within the skin. These channels begin to generate a wound healing response within the body that encourages and assists in the firming and regenerating of your skin. Your complexion will begin to smooth and tighten as the deeper layers of your epidermis are regenerated.
Enter Here To Win
Achieve a smoother and even-toned appearance by entering our Ablative Treatment Contest! Our certified team will assist you in reaching your dream skin and complexion.
Enter here today for your chance to win 3 ablative skin rejuvenation sessions! This FDA-approved treatment will leave your complexion rejuvenated, refreshed, and revived. Valued at $885 at our premier med spa facility.
The contest will be closed on December 31, 2018.
Limited to Arizona and Texas Residents.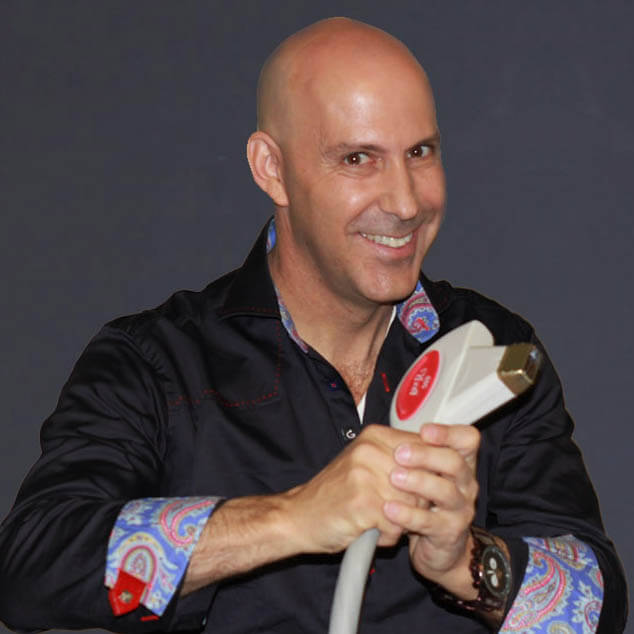 Louis Silberman
Louis J. Silberman is the CEO and Co-Founder of National Laser Institute, the pioneer of the medical aesthetics training industry and one of the largest educators in the country.