Achieve a Flawless Face Just in Time for Wedding and Prom Season
Many people look to address their skin concerns weeks–even months–in advance of a big event. Since spring is right around the corner, this means prom and wedding season are forthcoming. With these sort of events, there are usually tons of pictures involved in order to make the evening memorable. This is why so many people want to start new skin regimens or treatments in order to achieve a glowing, flawless appearance.
We offer a variety of great ways to give people the beautiful look they desire. Some of our most popular options are photofacials, chemical peels, and microdermabrasion. These three treatments help renew and rejuvenate your skin's tone and pigment, bringing out your clear, gorgeous skin.
Chemical Peels
Chemical peels can range from light, medium, and deep. The sole purpose of the chemical peel is to rid the thin layer of top skin on your face, which is basically dead skin, oil, pigment imperfections and all sort of pollution from the air you may have been exposed to. The gentle cleansing acid from the chemicals is designed to lift away that layer, revealing a clearer, smoother layer of skin underneath. This helps those who have fine lines and wrinkles, acne or acne scars, unwanted skin pigment, or those who just want an overall glowing look for their big day.
Photofacials
Photofacial treatments are a type of IPL laser treatment that is used to treat and rid skin imperfections like freckles, sun spots, birthmarks, age spots, rosacea, and small blood vessels. This treatment works by using a cosmetic laser to apply "flashes" of intense pulse light onto your skin, targeting the unwanted pigment while triggering the skin to build new collagen and connective tissue. As a result you'll see a more even tone and clearer, flawless appearance.
MicroLaserPeel
Out of these three treatments, the MicroLaserPeel is the most intense. As an ablative skin rejuvenation treatment, it will remove the top layer of your skin in order to deeply rid dead skin cells and other imperfections, triggering collagen promotion. You will also see wrinkle reduction, improved tone, reduction of pigment discoloration, and a smooth, flawless end result. Because the skin will be pink or red for a few days, it's best to receive this treatment weeks or months in advance of your big day. 
Your skin should be just as beautiful as your dress, whether you're getting married or attending prom. Be sure and take advantage of these treatments at National Laser Institute, which are offered at a fraction of the retail cost!
To book your appointment or to learn more about NLI Med Spa, please call 480.290.7333 for Scottsdale or 214.252.7800 for Dallas.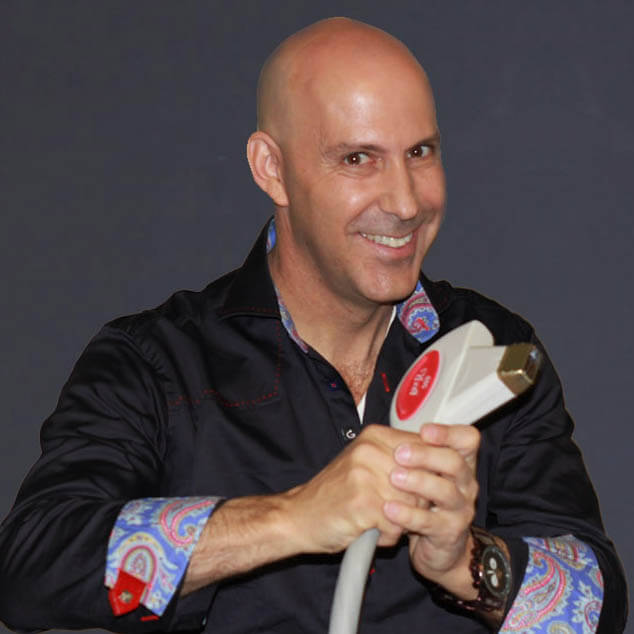 Louis Silberman
Louis J. Silberman is the CEO and Co-Founder of National Laser Institute, the pioneer of the medical aesthetics training industry and one of the largest educators in the country.