Achieve Your Summer Body

Achieve Your Summer Body
We get it. There's nothing more frustrating than watching what you eat and hitting the gym regularly just to step on the scale and see minimal results. With summer on the horizon, you're probably wondering how you can achieve your summer body!
A non-invasive alternative to liposuction, CoolSculpting continues to be the go-to treatment for celebrities who are in search of results but don't want scars or spend time recovering from invasive surgery. Are you ready for your new summer regimen? Non-surgical body contouring will help you look and feel your best, so you can rock that bikini all summer long!
Non-Surgical Body Contouring
As the countdown to summer begins, many of us have stubborn fat that we are conscious of and wish would disappear, no matter how much we diet or exercise. A CoolSculpting treatment freezes unwanted fat cells beneath the skin to help you achieve your summer body. These targeted fat cells die and are eventually eliminated via the body's natural processes.
A non-invasive alternative to liposuction, CoolSculpting uses controlled cooling rather than surgical means to eliminate unwanted fatty deposits, it's a simple body sculpting treatment that carries few risks and side effects to help you achieve your summer body. This procedure can freeze away stubborn fat found on the abdomen, love handles, double chin, inner thighs, and outer thighs.
With no incisions necessary, CoolSculpting is your new summer regimen and is ideal for both men and women looking to reduce unwanted fat. Since this is an outpatient procedure, you're free to read, listen to music, or watch a movie. Non-surgical body contouring involves no recovery period so that you can return to your daily routine following the treatment. This is a simple, easy way to erase stubborn fat and achieve your summer body.
While the treatment is done in-office, the magic actually takes place after you leave. Here are three reasons why CoolSculpting will be your new summer regimen:
Fairly quick results. You may start to experience changes from your CoolSculpting treatment 6 to 8 weeks after your treatment; however, the full results should be seen after two months.
It's a lunchtime treatment. A CoolSculpting session takes approximately 30 minutes, depending on the area of the body you're having treated.
Choose the area you want to treat. Everyone is different and will have their own problem area they wish to target. Your CoolSculpting Specialist will work with you to create the best treatment plan tailored to your desired outcome.
Keep in mind that CoolSculpting is not a weight loss treatment. During weight loss, the fat cells shrink in volume, but the number remains the same. Non-surgical body contouring, on the other hand, reduces the number of fat cells in the treated area to help you achieve a more sculpted body shape. The results are considered long-term because the treated fat cells are gone for good!
Your New Summer Regimen
Are you ready to achieve the summer body you have always wanted? Your new summer regimen begins with CoolSculpting, a non-surgical body contouring treatment that targets and eliminates unwanted fat cells through a process called cryolipolysis, better known as fat freezing. CoolSculpting is your new go-to beauty procedure to achieve your summer body!
The National Laser Institute Medical Spa invites you to schedule a complimentary consultation with our CoolSculpting Specialist who will sit down with you and create a customized treatment plan in order to achieve your skin care goals and desires.
If you are ready to achieve your summer body and jump-start your new summer regimen, call 1-800-851-0969 to schedule your free consultation or click here to reserve your spot online. Also, don't forget to check our monthly specials for even more anti-aging treatments!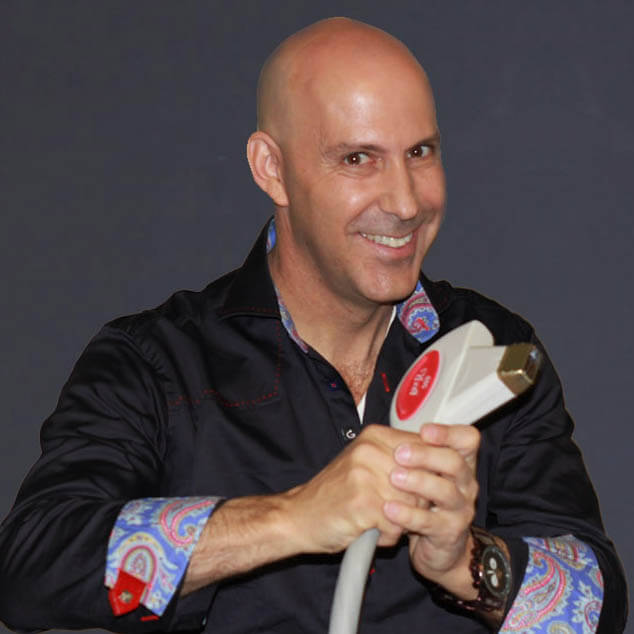 Louis Silberman
Louis J. Silberman is the CEO and Co-Founder of National Laser Institute, the pioneer of the medical aesthetics training industry and one of the largest educators in the country.