The Benefits Of Facial Fillers

The Benefits Of Facial Fillers
Dermal fillers are growing in popularity because they are a quick way to reduce common signs of aging. Whether you are dealing with lips that lack definition or volume loss in the cheeks, there is a dermal filler to treat it. In recent years, facial fillers have become the go-to treatment for skin rejuvenation, because they can provide patients with several benefits, including instant results with no downtime, and they are an instant way to restore volume loss in the face.
Discover the many benefits of facial fillers and learn what makes them a popular choice for eliminating wrinkles and other signs of aging.
What Are Facial Fillers?
Facial fillers, commonly known as dermal fillers, are cosmetic injections that restore and enhance your face, achieving a more youthful look. The primary purpose of these cosmetic procedures is to restore volume loss in the face and minimize lines, deep wrinkles, and saggy folds. Dermal fillers treatments can be used to address several concerns, including:
Fine lines and wrinkles in the low to mid-range of the face
Lips lacking definition
Minor imperfections around the mouth and nose
Mild skin looseness
Volume loss in the jawline, cheeks or underneath the eyes
Several types of facial fillers are available, and most are formulated from hyaluronic acid (HA), a transparent substance produced by the human body that helps tissues remain moist and well lubricated. When injected beneath the skin's surface, the gel-like material attracts moisture to the treated area, stimulating collagen production and restoring volume.
Dermal fillers work by injecting the smooth-consistency gel into the troubled areas. The substance is able to add volume to the skin while promoting collagen and elastin production for natural-looking results. On average, a dermal fillers treatment can last anywhere from six to 12 months. At that time, you will need touch-up injections to maintain your desired results.
5 Ways You Can Benefit From Facial Fillers
A boost in self-confidence. The number one reason why people choose to have dermal fillers is to achieve a youthful look. Patients feel better about their appearance immediately, and their confidence is boosted, giving them the chance to tackle new experiences and enjoy their new look.
Treats volume loss under the eyes. A single treatment can restore fullness to the area under the eyes. Typically, several injections are used for each eye to increase volume, and the results can last between seven and 12 months.
Lip enhancement. Filler plumps the lips, instantly restoring volume while also defining lip borders for a higher level of symmetry. Smoothing fine lines around the lips enhances your results further for a more beautiful smile.
Smoker's lines. Facial fillers can also get rid of the annoying lines surrounding your entire mouth. While these lines are typically thin, they can add years to your appearance.
Mid-face volume loss. As we age, the appearance of the face changes in many ways. One of these is to take away fullness in the checks or the middle of the face. Dermal fillers can be used to restore volume loss in the face for a fuller appearance.
Restore Volume Loss In The Face
It's never too late to restore volume loss and improve facial contours for a rejuvenated appearance. Dermal fillers are the perfect solution for those who want to minimize lines, saggy folds and deep wrinkles to reveal younger looking skin.
Before your dermal fillers treatment, the National Laser Institute Medical Spa invites you to schedule a complimentary consultation with one of our highly trained physicians and nurses. Receive a customized treatment plan that meets all of your skin care goals, wants and desires. Our dream team is here to help you achieve the skin you have always wanted.
Experience a more youthful look today and schedule your free consultation by calling us at 1-800-851-0969 or clicking here. Don't forget to inquire about our monthly specials for even more anti-aging services!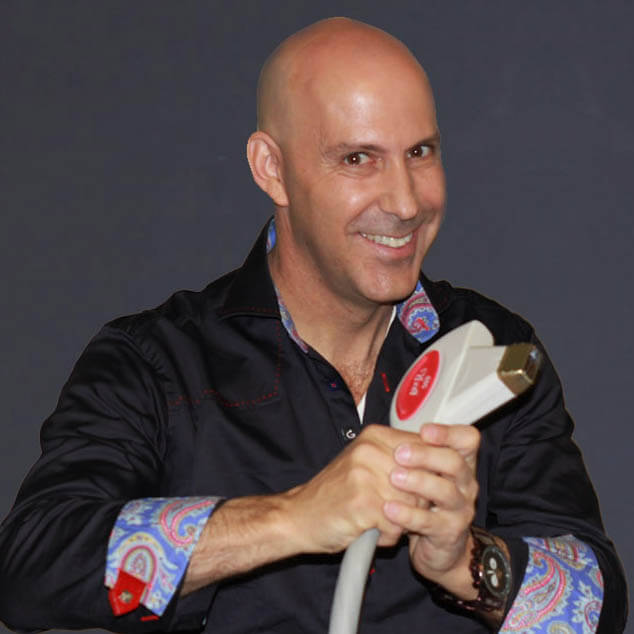 Louis Silberman
Louis J. Silberman is the CEO and Co-Founder of National Laser Institute, the pioneer of the medical aesthetics training industry and one of the largest educators in the country.