Nutrient Injections For A Healthier You

Nutrient Injections For A Healthier You
Despite our best efforts to be our healthiest self, sustaining proper nutrient levels can often fall by the wayside. Nutrient injections are one of the fastest growing ways to ensure you are receiving all of the nourishment your body needs.
Vitamin shots are not only beneficial for physical ailments but are also known to improve mental conditions. This science-based therapy works by directly injecting the nutrients into your bloodstream, restoring balance to your body and overall energy levels. Learn how injectable nutrients in Scottsdale can benefit you!
The Skinny On Injectable Nutrients
With our busy lives, many of us aren't receiving proper nutrition for us to experience optimal function. Injectable nutrients are an excellent way to boost your energy and immune system by delivering essential vitamins, minerals, and antioxidants directly into your bloodstream, bypassing the digestive system for maximum absorption.
The nutrients are typically drawn into a needle from sterile vials that contain a purer version, minus the colors, flavors, and preservatives commonly found in oral supplements. Nutrient injections are ideal because some of the most powerful nutrients, such as Glutathione, can't be absorbed through the digestive tract.
So which injectable nutrients are right for you? That depends on what you are looking to achieve. The most commonly injected nutrients include B vitamins and Glutathione, which offers antioxidant effects and stimulates the immune system. The National Laser Institute Medical Spa offers several injectable nutrients in Scottsdale for those who want to boost energy, facilitate weight loss, or supercharge immunity.
SHOT NAME

BENEFITS

INGREDIENTS

SHOT OF
ENERGY
– Increased energy
– Improved mood
Methyl B12
VIBRANT
– Thicker hair and nails
– Vibrant beautiful skin
Methyl B12
B Complex
Folic Acid
Biotin
SKINNY
– Increased metabolism, helps convert food into energy
– Decreased risk for Alzheimer's disease, dementia, and risk of heart disease
– Helps prevent the accumulation of fat in the liver
– Maintains cartilage health
– Increased neuron communication
Methyl B12
B Complex
MIC
L-Carnitine
FOUNTAIN
OF YOUTH
– Anti-aging
– High amount of antioxidant
– Improved detoxification of the body and liver support
– Reversed cell damage, collection, and elimination of toxins and free radicals (cancer causing agents)
Glutathione
Experience Injectable Nutrients
Are you looking for an energy boost? How about increased metabolism? You can experience the benefits of vitamin shots in Scottsdale at the National Laser Institute Medical Spa.
Before your nutrient injections treatment, we invite you to schedule a free consultation where one of our highly training physicians or nurses will create a customized treatment plan to achieve your desired results with vitamin injection therapy.
It's time to feel your best with injectable nutrients in Scottsdale. To schedule your free consultation, call 1-800-851-0969 or click here to reserve your spot online. Don't forget to ask about our monthly specials to help you look and feel your best!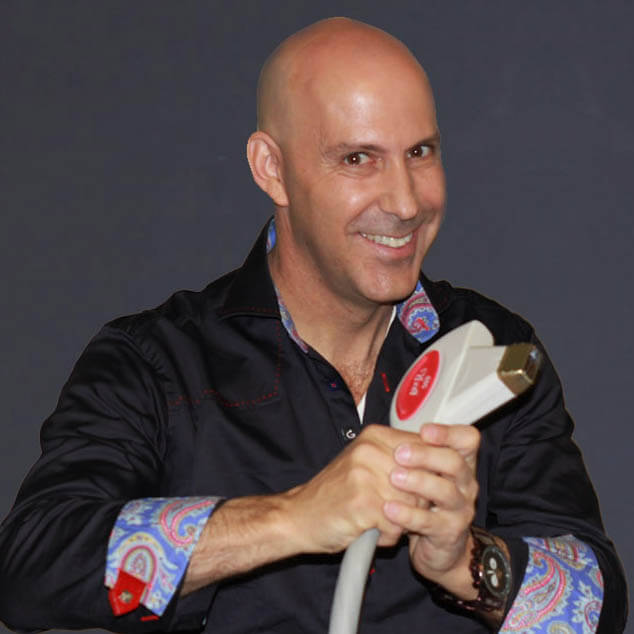 Louis Silberman
Louis J. Silberman is the CEO and Co-Founder of National Laser Institute, the pioneer of the medical aesthetics training industry and one of the largest educators in the country.