Benefits Of Microneedling

Benefits of Microneedling
Microneedling is a minimally invasive treatment that promotes collagen and cellular turnover. This anti-aging service corrects several skin blemishes from acne scars to wrinkles. It's the gold standard when it comes to complete skin rejuvenation.
If you're ready to experience a microneedling treatment, the National Laser Institute Medical Spa offers luxury treatments at a fraction of the private medical spa price! Today is the day to experience a microneedling treatment and learn how it can benefit you!
What Is Microneedling?
Microneedling is a cosmetic treatment in which tiny punctures are created in the top layer of skin using a tool called DermaPen, which contains several micro-fine needles. This anti-aging service is also known as collagen induction therapy because it boosts collagen production within the skin, making it beneficial for skin concerns such as fine lines and wrinkles.
Collagen is a protein found naturally in the body that helps gives your skin elasticity. As we get older, collagen production decreases, which can lead to common signs of aging such as wrinkles and sagging skin.
The pen-shaped device used during a microneedling treatment creates controlled skin injuries that send the skin into a repair mode, which triggers the body to produce new collagen and elastin, another protein found in the skin. This procedure also encourages the growth of fibroblasts, epithelial and endothelial cells, which can further rejuvenate aging skin and create a healthy glow.
In addition, skin care specialists can use microneedling to deposit skincare products, such as hyaluronic acid and serums, deeper into the skin for powerful anti-aging results.
Immediately after a microneedling facial, you will notice a sunburn-like appearance. The total healing time will depend on your skin's response; however, most clients are red a few days after their treatment. For the best results, your skin care specialist will recommend four to six treatments, spaced four to six weeks apart.
Benefits of Microneedling
Microneedling is a safe and effective way to rejuvenate aging skin while treating skin-related concerns such as scars and wrinkles. In addition to minimal downtime, this collagen-boosting treatment has several other benefits, including:
Reduces fine lines and wrinkles. With its ability to generate new collagen and elastin, microneedling can reduce fine lines, crow's feet, and forehead wrinkles.
Repairs visible scars. Professional microneedling devices can treat deep acne scars that occur beneath the surface of the skin.
Reverses sun damage and pigmentation. By stimulating collagen production, you can also reverse sun damage and discoloration, which includes the hyperpigmentation associated with melasma.
Helps aging skin. Collagen induction therapy can also tighten loose skin, which makes this anti-aging service beneficial for older men and women.
Shrinks pores. The treatment stimulates collagen in and around your pores, causing them to plump and appear shrunken.
Rejuvenate Aging Skin With Microneedling
Ready to look and feel your best this summer? We invite you to experience the National Laser Institute Medical Spa where you will receive quality microneedling treatments at a fraction of the retail price!
Before your microneedling treatment, one of our highly trained skin care specialists will create a customized treatment plan that aligns with your skin care goals and desires. During this time, you can ask questions about the treatment process and understand how you can rejuvenate aging skin with microneedling.
If you are ready to rejuvenate your skin from the inside out, it's time to experience collagen induction therapy. Call us today at 1-800-851-0969 or click here to schedule your complimentary consultation and receive the best microneedling discounts in Dallas Fort Worth. Don't forget to ask about our monthly specials to learn more about other anti-aging services we offer!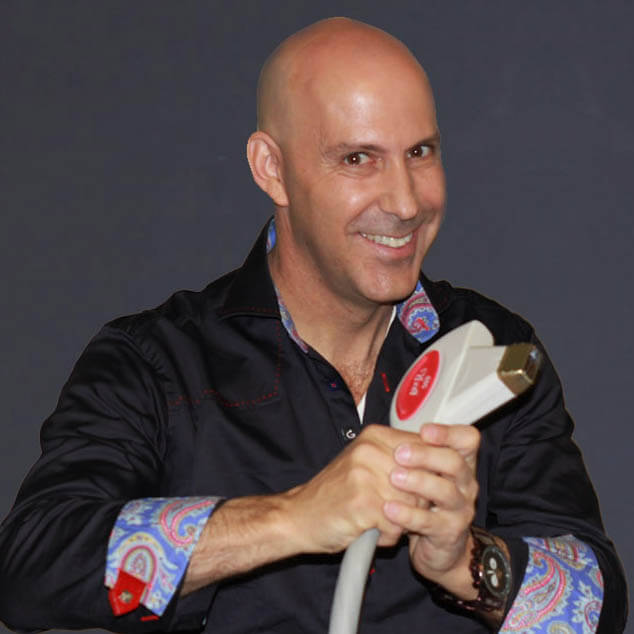 Louis Silberman
Louis J. Silberman is the CEO and Co-Founder of National Laser Institute, the pioneer of the medical aesthetics training industry and one of the largest educators in the country.