Best Botox in Scottsdale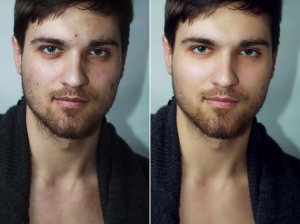 As one of the most common and in-demand medical cosmetic injection procedures, Botox treatments are nothing new to the market. But what makes Botox popular, desired, and constantly in demand? The injectable treatment offers fast results with no downtime and almost everyone is a prime candidate for the quick procedure. For those looking to turn around the aging of their skin, correct lines and wrinkles, or simply prevent aging that can occur at a fast rate with the Arizona sun, Botox is the perfect non-surgical treatment to rejuvenate your appearance. Botox in our Scottsdale NLI MedSpa location is our specialty. Come in today for your treatment!
What Exactly is Botox?
Botox is an injectable syringe made from the toxin produced by Clostridium botulinum. FDA approved since 2002, Botox is a safe, non-surgical, non-invasive treatment for deep expression lines across the face, and anti-aging prevention and correction. Botox injections should be performed only by trained, medical aesthetic nurses and doctors to ensure quality of treatment and results. Here at NLI Med Spa, you can expect our highly trained staff to deliver a quality experience paired with quality results for your treatment of Botox in Scottsdale.
Why Botox?
Overall, Botox is the fastest non-invasive and non-surgical procedure offered that is effective and not permanent. With results appearing in as little as 1-3 days, some may need up to 14 days to see the full effects of their injections. For younger, high metabolism men and women, expect to book your next appointment 3-4 months out to keep up with your results and continue to prevent the aging process. After continued and regular treatment, injections can last longer and may only need two follow-up appointments a year.
What is the Power of Botox?
Cosmetic Botox can temporarily smooth and correct wrinkles and fine lines that appear from natural facial expressions. Common sites of injection include forehead lines, frown lines between the brows, eyebrows, and around the eyes where crow's feet appear. Medically, Botox can help with migraines, excessive sweating, neck spasms, and more. Botox does not correct resting non-expression lines and wrinkles in the face and neck. If this is an area of concern in addition to your deep expression lines, Botox can be paired with other injectable treatments. Speak with your Scottsdale Botox service provider at your consultation to understand your options!
What Should I Expect after Treatment?
Typical side effects include bruising, light bleeding, and pain in the injection site. Headaches are also common after treatment. It's important to not massage the area of injection after treatment and discuss bruising prevention with your service provider before your first appointment.
Why Choose NLI Med Spa?
NLI Med Spa Scottsdale offers quality treatment at competitive prices. Our staff takes time to clearly understand your skin concerns. Before any medical treatment, we will go over the goals you want to achieve with each procedure. Our Botox Scottsdale location offers everything you need for a safe, relaxing, and effective treatment environment.
Interested in learning more about Botox treatments in Scottsdale or other aesthetic medical procedures? We offer your choice of virtual consultations from the comfort of your home or in-person complimentary consults. Click here to schedule yours!