The Best Laser Resurfacing Treatments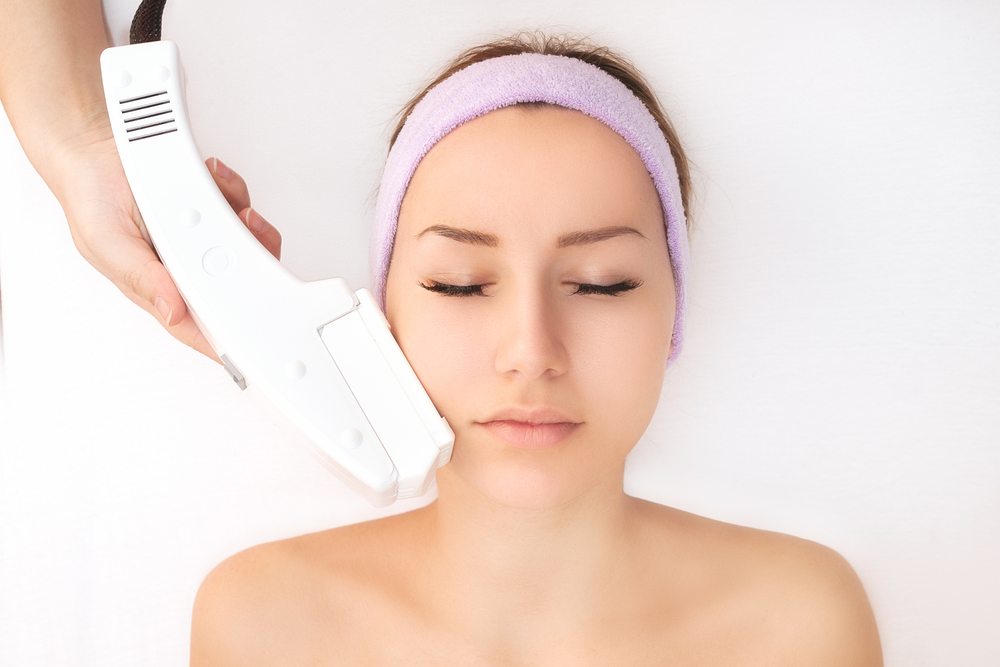 If you haven't tried laser resurfacing treatments your skin could seriously be missing out! 
Laser resurfacing treatments have the ability to treat a wide range of skin ailments, making them a favorite among clients of all ages. Most notably laser skin resurfacing can smooth away wrinkles and leave you with the younger looking complexion you're seeking. These treatments are also great for improving pitted acne scars,  and removing dark spots. They range from moderate to aggressive and can be modified to accommodate your skin's unique needs.
Laser resurfacing treatments utilize a form of regenerative skin therapy. Regenerative skin therapy works by removing the dermal level of the skin to stimulate collagen regrowth, this results in a healthier younger looking completion. 
There are three levels of laser resurfacing: 
Superficial: the most mild level treats dark spots caused by acne, large pores and uneven skin tone.
Moderate: mid-level treatments reach the upper reticular dermis to treat pitted acne scars, fine lines and wrinkles,  dark spots, large pores and sun damage. 
Aggressive: the most aggressive level of treatments reach the midreticular dermis of the skin to remove winkles, pitted acne scars, dark spots, sun damage and large pores. 
To make choosing your laser treatment easier we've selected our three best treatments ranging from mild to aggressive. 
MicroPen (Mild)
The MicroPen is one of the most mild resurfacing treatments. Although this treatment doesn't use a laser it's still an extremely effective resurfacing treatment. MicroPen uses Automated Micro-Needling, a new innovation in aesthetic medicine for treating the appearance of fine lines, acne scars and improvement of the skin's overall appearance.
During this procedure, tiny needles are used to puncture the dermis of the skin in order to produce collagen and elastin. This begins the skin's regenerative repair process, which softens and improves the appearance of the wrinkles.
What makes this treatment mild? 
Minimal to no anesthesia or sedation
     -Little to no pain
     -Little to no downtime
     -Results lasting months to a year
     -You can return to their normal life immediately following the treatment
Fractional Wrinkle Reduction (Moderate) 
This moderate laser resurfacing treatment is a great option for clients looking to get rid of fine lines and wrinkles without resorting to Botox or dermal fillers. The majority of clients that choose this laser resurfacing treatment are seeking a more youthful appearance and over all better skin, something Botox alone can't offer.
Fractional Wrinkle Reduction also uses regenerative skin therapy to stimulating collagen growth and remove wrinkles. It uses microbeams or micro lasers to precisely target the desired area of skin. The microbeams penetrate the top two layers of skin, the dermis and epidermis, where collagen is produced. This promotes collagen regrowth and starts a unique healing process that produces a healthier younger looking completion. Clients typically enjoy smoother tighter skin, improvements in skin tone and texture, and faded acne scars.
What to expect from a moderate level laser resurfacing treatment?
-Topical anesthetic cream or skin cooling is often used
-Allow 3-5 days for skin to heal before returning to normal skin regimen 
-Skin peeling, redness and swelling
-The procedure will take 1-6 months to see complete skin improvement in smoothness and tightening.
MicroLaser Peel (Agressive) 
As one of the more aggressive treatments, The Sciton MicroLaser Peel, provides the most potent long-lasting improvements in aged skin with deep wrinkles, creases and sun damage.
This laser resurfacing treatment is guide by a computer automated laser giving it extra flexibility in treating complex skin conditions. The flexibility of this treatment allows the aesthetician pinpoint and treat especially damaged areas of the skin. Treatments can range from shallow (which might be appropriate for eliminating fine lines, sun spots and tired-looking skin) to deep (which is often used to improve skin tone/texture and eliminate deep wrinkles, even in difficult areas like upper lip lines and crow's feet).
What to expect from an aggressive level treatment?
-This level of treatment with its dramatic improvements will also cause skin redness, swelling and discomfort.
-Expected downtime 10-14 days
Your skin will greatly benefit from the right laser resurfacing treatment. Our esthetician's always take time in answering your questions to determine which laser treatment is best for each individual. 
We would be glad to answer your questions personally. The National Laser Institute Med Spa offers non-obligation consultations. To schedule your's call 800.574.8377 of fill out the form on the right side of the page and one of our representatives will contact you.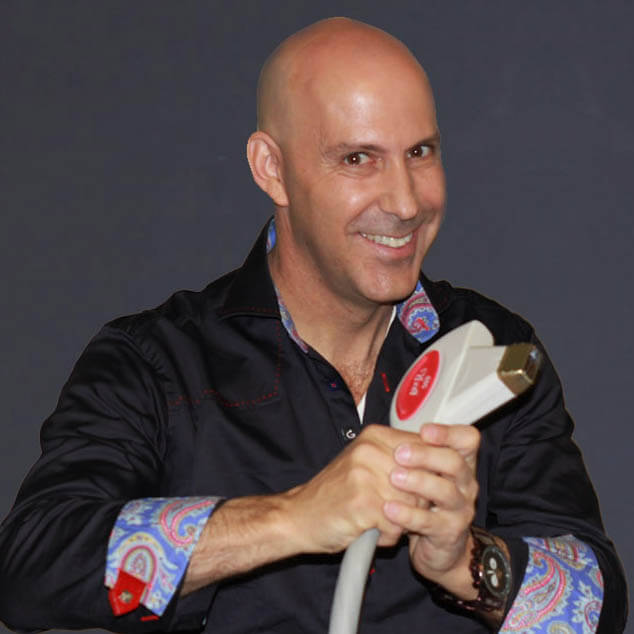 Louis Silberman
Louis J. Silberman is the CEO and Co-Founder of National Laser Institute, the pioneer of the medical aesthetics training industry and one of the largest educators in the country.