Aesthetician's Top Picks: TNS Recovery Complex by SkinMedica
Every wonder how aestheticians keep their skin looking flawless?
In our new Aesthetician's Top Picks series our aestheticians continue to answer this question and divulge their most prized medicine cabinet secrets.
This month aestheticians, from The National Laser Institute Med Spa, put anti-aging front and center. Aesthetician, Brooke Bangart says, "There is one common thread among all med spa clients, the quest for eternally youthful skin! We're still working on the eternal part but we've got the youthful skin part covered!"
Like New Again!
Aestheticians unanimously agree, TNS Recovery Complex by SkinMedica is their secret anti-aging weapon. TNS Recovery Complex works to improve the skin by going straight to the cause of aging skin.
The difference between younger and older skin isn't necessarily age, but the skin's ability to repair it's self. As we age our cells loose the valuable growth proteins that enable skin cells to renew and heal themselves. SkinMedica's TNS Recovery Complex replenishes the skin with natural growth factors, antioxidants, matrix proteins, and soluble collagens, to help restore what time takes away.
Tissue Nutrient Solution 
TNS or Tissue Nutrient Solution was discovered through wound healing research, and has a mix of multiple human growth factors that perfectly mimic our skin's natural growth proteins. TNS Recovery Complex has a 93.6% concentration of TNS. This formula is a blends growth factors with more anti-aging ingredients. Together, these ingredients rebuild damaged cells to fade common signs of aging such as fine lines and dark spots. The Recovery Complex also supports healthy skin and defends against free radicals to prevent signs of damage. Firming ingredients plump the skin to create a texture that is even and smooth. Studies show that individuals saw a complexion that was softer, smoother and firmer after 90 days of use.
Aestheticians recommend TNS Recovery Complex by SkinMedica to anyone looking for an anti-wrinkle/aging serum. Because of TNS Recovery Complex's high concentration of growth factors also makes a great post-procedure serum that significantly reduces recovery time.
For the entire month of March The National Laser Institute Med Spa is offering a 10% discount on TNS Recovery Complex when you visit or call one of our spas. To order please call 800.574.8377.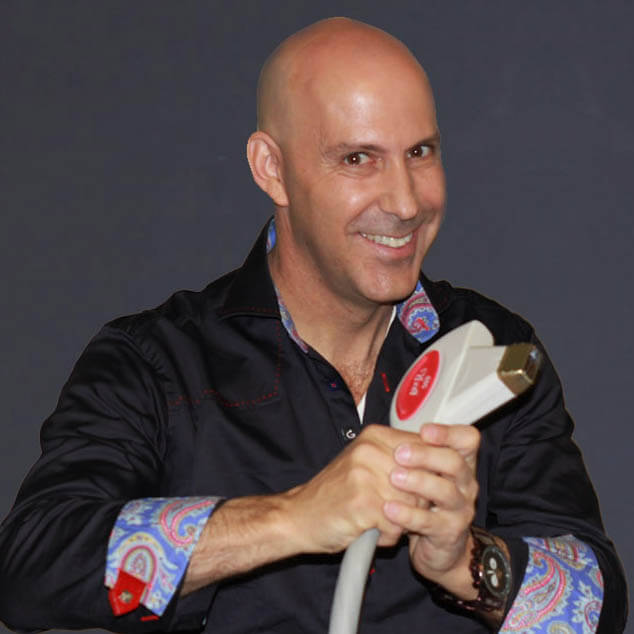 Louis Silberman
Louis J. Silberman is the CEO and Co-Founder of National Laser Institute, the pioneer of the medical aesthetics training industry and one of the largest educators in the country.