BHRT Therapy

BHRT Therapy
BHRT Therapy, also known as Bioidentical hormone replacement therapy corrects hormone imbalances, which in turn, helps improve the overall quality of your life. A proper hormonal balance assists your body in running smoothly. Everything from metabolism and digestion to aging and body composition is aided with this therapy. BHRT is a revolutionary treatment that changes the way we age, helping us to look and feel healthier, younger, and happier.
During various stages of life such as childbirth, aging, perimenopause, and menopause, hormone levels will change and fluctuate. However, these variances can create imbalances which lead to potential risks like digestive issues, anxiety, depression, heart disease, and nerve damage. If you are beginning to notice an increase in moodiness, lack of sex drive, hot flashes, fatigue, or weight gain it could be that you have irregular hormone levels that need adjusting. Most noteworthy of all, these symptoms no longer have to be endured or ignored thanks to BHRT therapy.
Benefits of BHRT
Weight loss
Increased libido
Enhanced memory
Improves skin and complexion
Revived mood and energy
Reduces feminine dryness
Healthy digestive track
Better sleep quality
BHRT Therapy is accomplished using small hormone pellets that are positioned painlessly beneath the skin. These capsules will release youthful and all-natural hormones for as long as five months. Furthermore, the amazing thing about these pellets is that they are time released. This is to ensure you are consistently receiving the proper doses of either estrogen or testosterone to successfully realign and rebalance your hormone levels.
By correcting the underlying issue of unbalanced hormones you are able to feel happier, younger, and healthier. BHRT therapy works for both men and women alike and the benefits are vast. Results may vary and are different for every client. However, they will continue to improve over time as your hormones begin to rebalance. In addition, they are created chemically identical to that of which your own body produces, for optimal results.
Our Facility 
The National Laser Institute and Medical Spa invites you to experience bioidentical hormone replacement therapy pellets for yourself and discover a younger, happier, and more energetic you. This therapy will balance your hormones, therefore, improving your mood, metabolism, and libido. To learn more about our BHRT program, please call 800-851-0969 or click here for your complimentary consultation with one of our experts. We would be delighted to assist you in improving the overall quality of your life and health.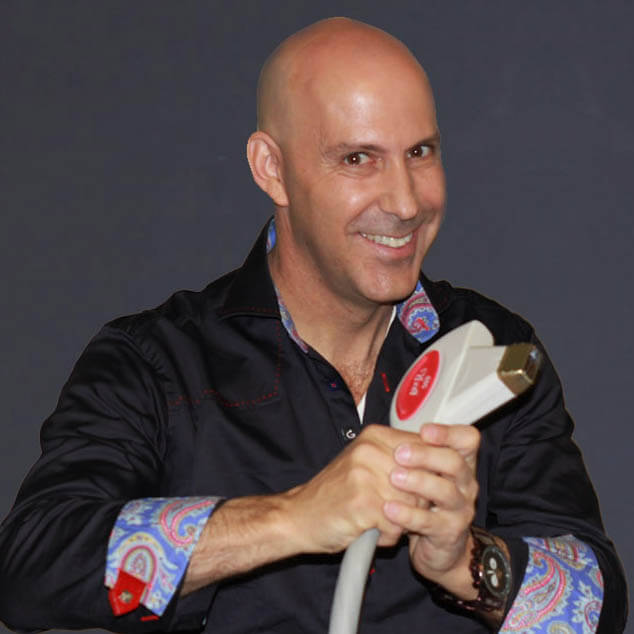 Louis Silberman
Louis J. Silberman is the CEO and Co-Founder of National Laser Institute, the pioneer of the medical aesthetics training industry and one of the largest educators in the country.