HALO Facial

HALO Facial
The HALO Facial treatment is optimal for those who desire a completely customizable procedure, one that corrects a multitude of blemishes at one time. Overall skin rejuvenation is possible with this "all-in-one" treatment. You will notice radiant results in the tone and texture of your complexion.
HALO is a skin resurfacing procedure that works by directing precise energy to the deeper layers of your epidermis. Because of this, the surface of your skin is predominately left untouched. This type of technology promotes a much faster healing time. With this hybrid fractional laser, specialized targeting technology is used to auto-adjust its settings to maximize efficiency. Based on the certain area of skin being treated, the laser will adapt to correct that specific skin issue. Hence, a comprehensive, over-all face rejuvenating treatment.
It used to be that if you wished to treat a number of different skin concerns, you would have to receive a separate procedure for each one. However, now thanks to this state-of-the-art fractional laser you are able to treat everything from wrinkles to dark spots in one treatment. The HALO Facial is a breakthrough treatment in the medical aesthetic industry due to the fact that it treats so many blemishes.
TREATS
Fine lines and wrinkles
Skin tone
Dark spots
Discoloration
Enlarged pores
For the most noticeable results around 3 treatments may be recommended by your skin care technician. Based on your goals and desires a custom skin care program will be created just for you. For continuous results, receive a HALO Facial treatment once about every six to eight weeks. Approximately a week after your session, you will see and feel an immediate improvement in the overall tone and texture of your skin. HALO is ideal for receiving non-ablative downtime while attaining ablative results.
Regain your radiant and even-toned glow with the HALO Facial treatment! The National Laser Institute and Medical Spa would like to invite you to receive a complimentary consultation with one of our skilled laser technicians. During which, they will assist you in personalizing your very own skin care plan and regimen. No matter your complexion or skin history you deserve to feel beautiful from the inside out. Call 800-851-0969 or click here to reserve your consultation spot today! In addition, don't forget to ask how you can become one of our Beauty Insiders to receive promos, deals, and information on our newest treatments.
SaveSave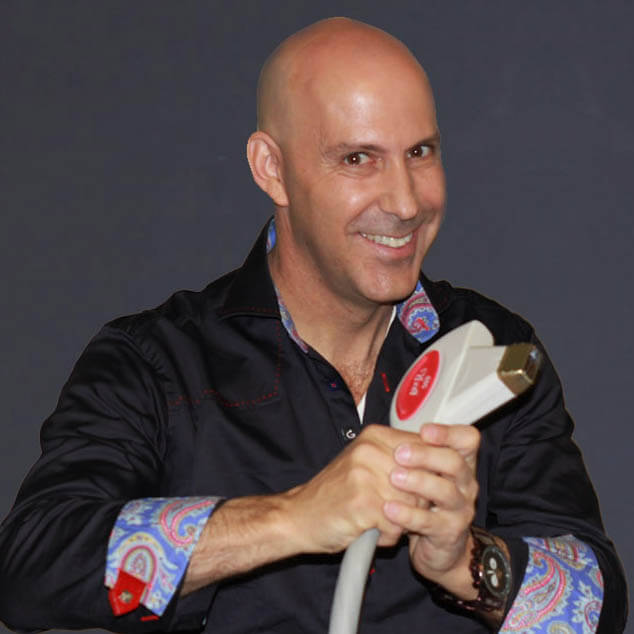 Louis Silberman
Louis J. Silberman is the CEO and Co-Founder of National Laser Institute, the pioneer of the medical aesthetics training industry and one of the largest educators in the country.