Boost Collagen Using Vitamin C
Want to boost collagen?  Vitamin C is key. But did you know human beings are only 1 of 4 animals who can not manufacture or store Vitamin C on their own? This is true, according to a recent article titled "Two Nutrients for Beautiful Skin."  You need to ingest 75-90 mg daily, and the upper limit is 2,000 mg daily for your health. Vitamin C will boost collagen to make your skin firm, tight, flexible, glowing, and youthful.
Vitamin C is critical for your health because it helps protect the fat-soluble Vitamin A and Vitamin E as well as fatty acids from aging oxidation. Vitamin C protects your skin from photoaging and solar radiation. It also can be beneficial in the treatment of iron deficiency anemia.
Vitamin C is vital to boost collagen. Collagen is a form of fibrous protein that is naturally present in your body but diminishes as you age. The results of low collagen production include weaker muscles, bones, ligaments and also wrinkles, thinning skin and brittle hair. Collagen works to reduce the signs of aging by plumping up your skin, making it firm and flexible to provide strength and firmness.
You can prevent and reverse the effects of collagen deficiency. Continue reading and we'll show you how you can boost collagen to combat the signs of aging and regain your youthful looking skin.
Boost Collagen Naturally With Vitamin C
To boost collagen production, eat a diet rich in Vitamin C including bell peppers, dark leafy greens, kiwifruit, broccoli, berries, citrus, tomatoes, peas, and papayas. We also recommend using a topical serum like SkinMedica Vitamin C & E Complex.
Vitamin C + E Complex from SkinMedica's Age Defense line is made from silicones infused with two types of stabilized Vitamin C and Vitamin E. This silky, unscented serum is a great way to see how your skin will respond Vitamin C. A sophisticated delivery system comprised of  a water soluble silicon gel, allows the aqueous form of Vitamin C to be slowly released throughout the day. The lipid soluble form of Vitamin C diffuses directly into the skin for antioxidant defense.
This rejuvenating complex formulated with 15% Vitamin C, may help to reduce wrinkles, fine lines, and sun spots while fighting the future damaging effects of the sun. It's safe and effective for all skin types. This topical serum will improve and prevent sun damage. It will also correct skin tone, smooth skin texture and boost collagen to give you firmer skin.
The National Laser Institute Med Spa offers a variety of medical-grade skin rejuvenation products to boost collagen so you can have gorgeous, glowing skin. Our SkinMedica, Rhonda Allison, PCA Skin, and EltaMD products go hand-in-hand with our advanced cosmetic laser, radiofrequency, and IPL services.
To find out what product or service would be the best fit for your skin, call 1-800-851-0969 or click here and receive a free consultation with one of our expert skin care specialists.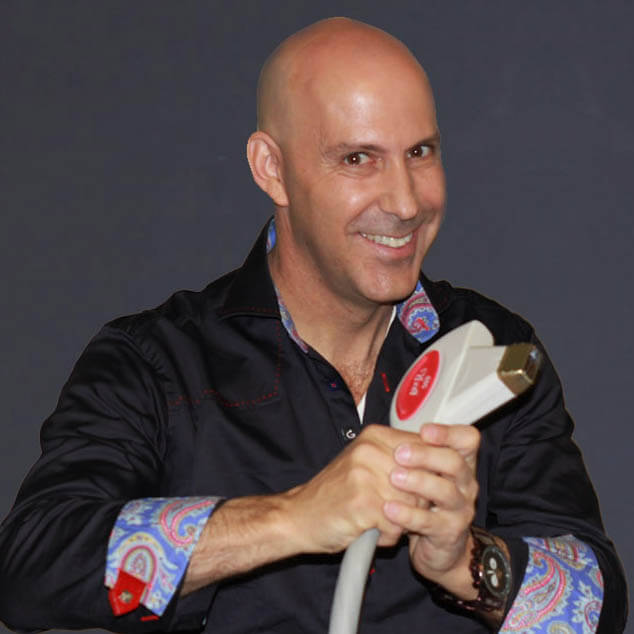 Louis Silberman
Louis J. Silberman is the CEO and Co-Founder of National Laser Institute, the pioneer of the medical aesthetics training industry and one of the largest educators in the country.