Natural Botox Injections Reviews
The demand for Botox is stronger than ever – surpassing 6.8 million procedures performed according to statistics released last month by the American Society for Aesthetic Plastic Surgery (ASAPS). But the popularity of Botox doesn't tell the whole story. Trending is the new standard for beautiful, natural Botox injections: "Not too tight. Not too little. Just right."
The frozen look that left many Botox users without expression is old school. A frozen, expressionless face is not natural. But it happens when Botox is injected incorrectly: either too much or in the wrong place. Beautifully natural Botox injections allows freedom of expression while smoothing furrows, wrinkles and lines. It's a fine balance between art and science, and it takes experience.  
How To Find The Right Injector for Natural Botox Injections
It's fair to say the most successful Botox injectors have experience, and have mastered the ability to perform medical treatments with an artful eye. How do you find the right injector for natural Botox injections?   
They respect the science and clinical nature of medical aesthetics while at the same time using their artistic eye for the best results. Their creativity comes into play and they understand each client is unique with different genetic, environmental, and lifestyle factors to take into account.  
Beauty is in the eye of the beholder. They treat the client according to their individual concerns and with respect for the aesthetic preferences of the client. They aim to create a one-of-a-kind masterpiece. They know each client wants to look refreshed, lifted, and more awake, without it being obvious they had something "done".
They are a lifelong learner. They are always learning more, and getting trained on advanced injection techniques so they can make subtle changes that create significant aesthetic improvements for their clients. Like an artist stepping back to put the finishing touches on a painting, they have learned to visualize where the slightest tweak or enhancement would make the most beautiful improvement.
Natural Botox Injections That Last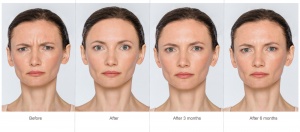 As a general rule, Botox lasts for about 3 months. But every client is different. The following factors affect how long Botox will last:
Rate of Metabolism. Some of clients metabolize Botox more rapidly than others due to biochemical differences in their bodies or due to being more animated with their facial muscles. Your body metabolizes Botox like it would any chemical substance through your liver and kidney excretion. Metabolism, facial animation, and the strength of your facial muscles can influence the rate at which Botox is metabolized.
Optimized Botox – Laser Treatment Schedule. Laser treatments should provide you with the benefit of needing less Botox. But there are different theories on whether Botox should be injected before or after laser treatments to maximize its longevity. Botox will be injected deeper than the deepest laser resurfacing treatment. However, we still recommend spacing out any injection procedures at least a week before and preferably a week after a laser resurfacing treatment. In the case of the most ablative laser resurfacing treatment, it's best to wait until several weeks afterwards for Botox treatments to ensure that you have had enough time to heal.
Optimal Quantity of Botox. Did you get enough Botox for it to be effective? Botox is injected beneath your skin to treat wrinkles. The Botox then binds to your local nerve endings preventing your nerve complex from working. Your muscles in the area that normally respond to the impulse are prevented from contracting. Your wrinkles, which are formed from the movement of your muscles, are then softened. How Many Units Are Optimal? "It depends on how strong the muscles are and how big the surface treatment area is.  The average can range anywhere from 15 to 38 units," says Angelica Chavez, RN, the National Laser Institute Med Spa. "For the best results, the injector will use a formula of a minimum of 2 units per area, and then use their artistic eye to determine how much more is needed depending on the level of desired muscle movement," says Chavez.
The National Laser Institute is the premier anti aging academy in North America. Our expert injector instructors train physicians and nurses from around the world how to administer the most advanced Botox and dermal filler injection techniques for the most beautiful and natural looking results. You can choose to visit our training environment for deeply discounted rates on treatments or receive your treatment in our private medical spa by the experts that teach doctors and nurses privately. 
We are passionate about the creativity of medical aesthetics and the science behind helping people feel and look their best. We invite you to consider the following client experiences and you'll see why you can trust the National Laser Institute for the best natural Botox injections in the country.
Botox Client Reviews
"I was greeted by cheerful ladies who seemed genuinely happy I was there. They clearly loved their job. All personnel I encountered including the students who performed the procedure on me were very kind and helpful. Ami provided amazing instruction to the students explaining why to do or not to do certain procedures to achieve the most natural look. She is the best Botox clinician I have ever had. I have been to many and she is the only one who studies my expressions before injection." Sheri M., Dallas Client, National Laser Institute

"I love going to the National Laser Institute, always friendly staff, excellent service and great procedures. They have the best prices on Dysport and Botox. Highly recommend them." Pam D., Dallas Client, National Laser Institute

"This is the first time I have received Botox treatment by students and I am pleased to say it was a wonderful experience. The entire process was very professional and went smoothly. I will be returning for future treatments!" Shirley C., Dallas Client, National Laser Institute

"Must try the Botox 'Eyebrow Arch' to give the perfect look for your brows!! You won't be disappointed! Some of the best injectors in Arizona!" Erin M., Scottsdale Client, National Laser Institute Med Spa

"Just had a Botox treatment here with Jan and I love her!  She is super gentle and explained everything. I have had Botox 2 other times and she is by far the best experience I have had over two other places. Thank you so very much.  I will be back." Jennifer C., Scottsdale Client, National Laser Institute Med Spa

"I am so glad I found this place!  I got my Botox done here last month, and I had such a great experience. Right when I walked in, I was greeted and taken care of.  The staff is wonderful!  The person who injected me was a student, but the teacher was there and was very helpful. I am so excited to have found a place to get Botox done that I can actually afford. My husband won't even have to know!" Sarah B., Scottsdale Client, National Laser Institute
Beautifully natural Botox injections allows freedom of expression while smoothing furrows, wrinkles and lines. It's a fine balance between art and science, and it takes experience. The National Laser Institute Med Spa, is the premier medical aesthetics academy in the country. You can trust our dream team to provide you with the Gold Standard in innovative aesthetic techniques so you can achieve your dream results.
With locations in Scottsdale and Dallas, we invite you to reserve your Botox appointment now and call us at 800-851-0969 or click here for your complimentary consultation.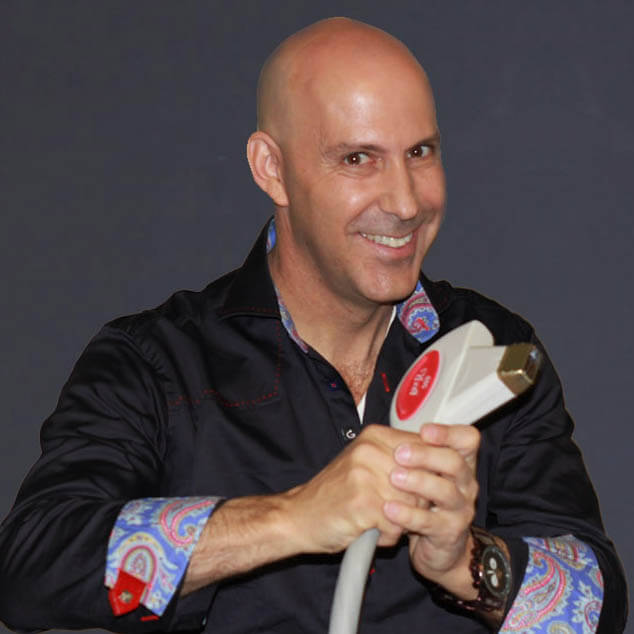 Louis Silberman
Louis J. Silberman is the CEO and Co-Founder of National Laser Institute, the pioneer of the medical aesthetics training industry and one of the largest educators in the country.