Stop sweating with Botox!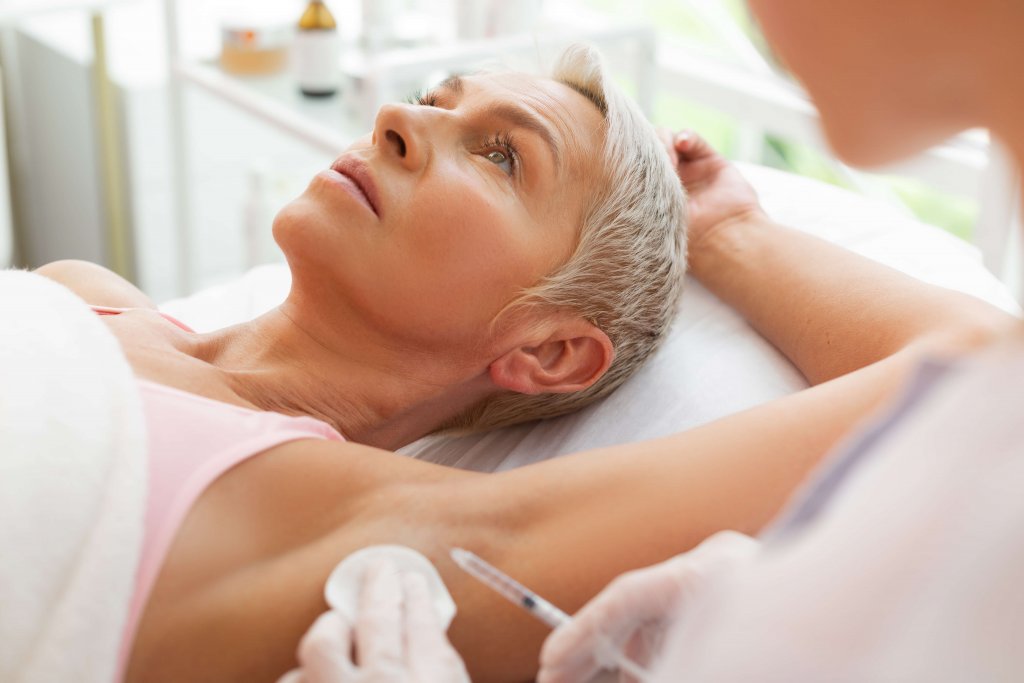 Are you dealing with Hyperhidrosis? Do you sweat profusely, excessively, and unpredictably due to overactive sweat glands? Botox for Hyperhidrosis in Scottsdale can help! You'll be able to go back to living life the way it was before this condition and your physical and emotional uncomfortably in public will disappear as dealing with Hyperhidrosis becomes a thing of the past.
What is Hyperhidrosis?
Hyperhidrosis is abnormally excessive sweating that isn't related to temperature, exercise, stress, or anxiety. The sweating is excessive and often there is soaking through the clothes and sweat dripping off the body. The cause of Hyperhidrosis isn't really known but may be genetic. It is a condition that can keep you from wanting to be in social settings and can affect confidence and anxiety levels.
Symptoms of Hyperhidrosis
If you are sweating excessively and it isn't caused by anxiety, stress, physical exertion, or temperature change, then it could be a sign that you have Hyperhidrosis. Here are the main symptoms.
Symptoms:
Clammy or wet palms
Clammy or wet soles of the feet
Frequent sweating
Noticeable sweating that soaks through clothing
People with hyperhidrosis might experience the following:
Irritating and painful skin problems, such as fungal or bacterial infections
Worrying about having stained clothing
Reluctant to make physical contact
Self-conscious
Socially withdrawn, sometimes leading to depression
Select employment where physical contact or human interaction is not a job requirement
Spend a large amount of time each day dealing with sweat, such as changing clothes, wiping, placing napkins or pads under the arms, washing, wearing bulky, or dark clothes
Worry more than other people about body odor
So how can you fix this issue? At the National Laser Institute, you can get Botox for Hyperhidrosis in Scottsdale. Botox can treat excessive underarm sweating. Over 80% of people saw a reduction in their excessive sweating due to Botox injections. Getting Botox for Hyperhidrosis in Scottsdale is a safe, effective, and easy treatment. You'll be in and out of our medspa in less than your lunchtime and with no downtime, you'll be back to your normal routine following the injections.
If you're interested in getting Botox for Hyperhidrosis in Scottsdale then give us a call at 1-800-851-0969!